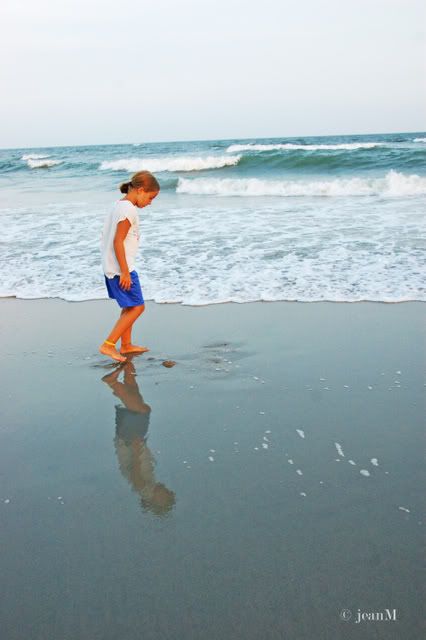 We spent last week on a wonderful vacation in Myrtle Beach, South Carolina. We stayed at this
beautiful resort
right on the water. This year we took a day trip 2 hours south to Charleston. We had a quick lunch at the famous Hyman's Seafood restaurant and had homemade ice cream in the general store downstairs. Then we took a carriage tour of the historic district and saw all those amazing houses and gardens.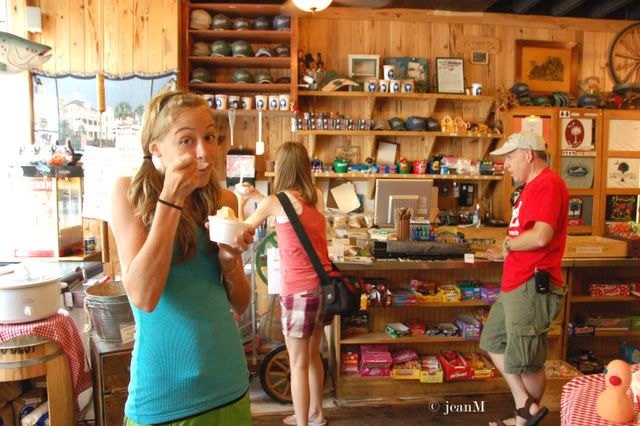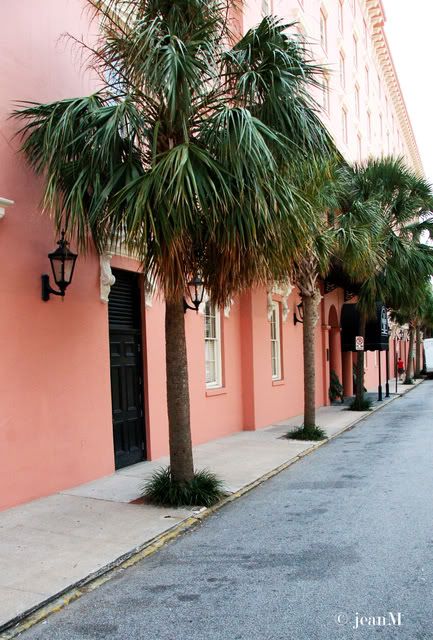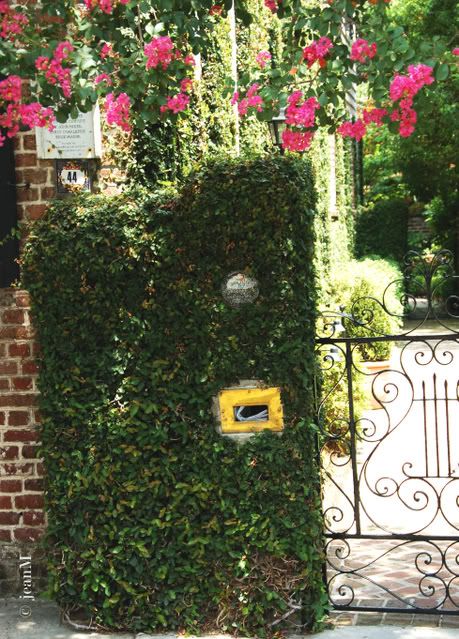 Now Charleston is definitely a charming town, but it is HOT! And according to the locals it hadn't even gotten as hot as it was going to get yet. Honestly, we were melting. I think the humidity was about 117% which I guess is why the gardens are so lovely. It's one huge greenhouse down there. After walking from the Market we found a great fountain at the Waterfront Park which we couldn't resist.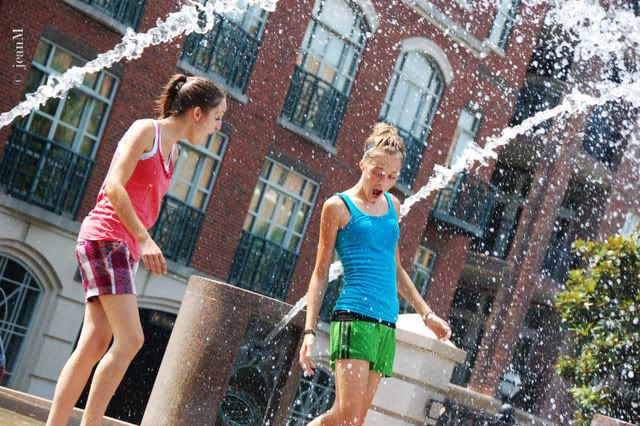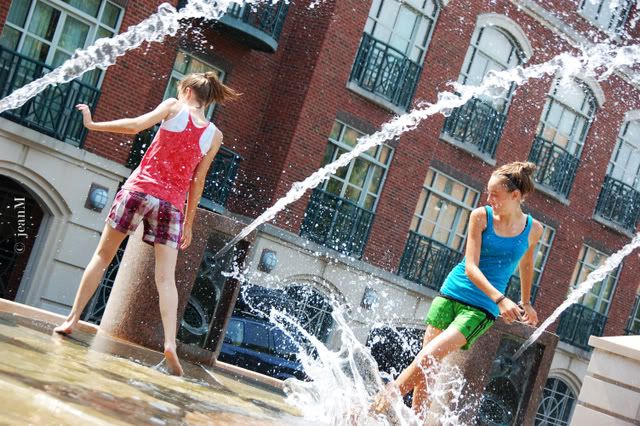 Then it was back to the beach for the rest of the week.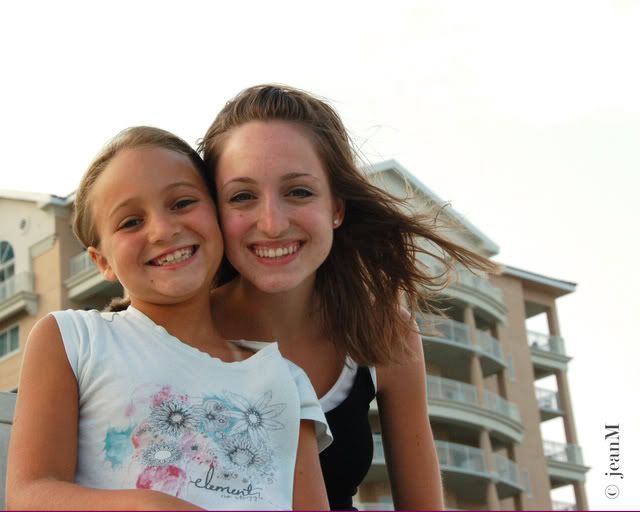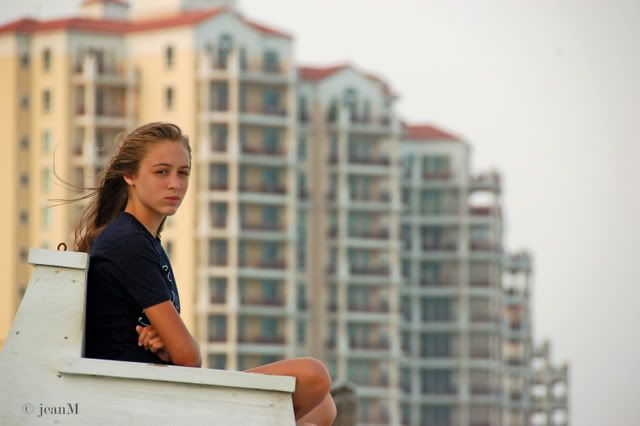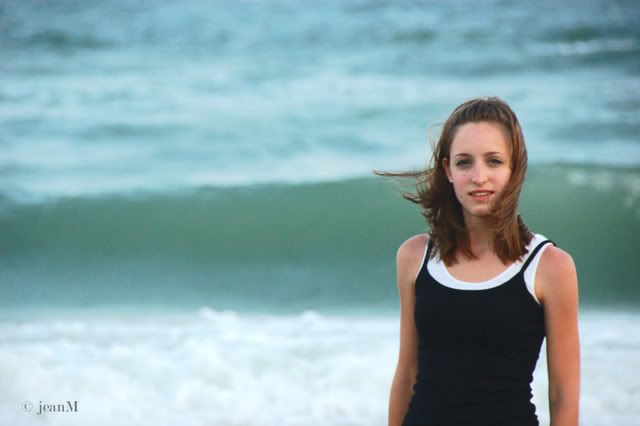 Christoph and I were able to successfully pull off a surprise we'd been planning since January and had Garrett join us for the second half of the week. Needless to say, Elise was shocked when Garrett swam up behind her in the pool, popped out of the water, and said "Hi!" She almost fainted. Literally. It was great to have him with us.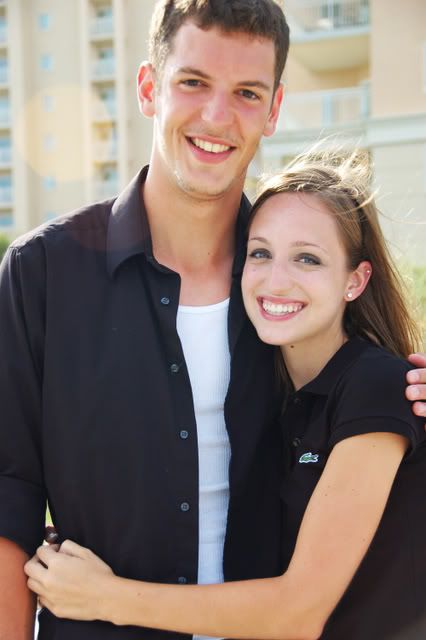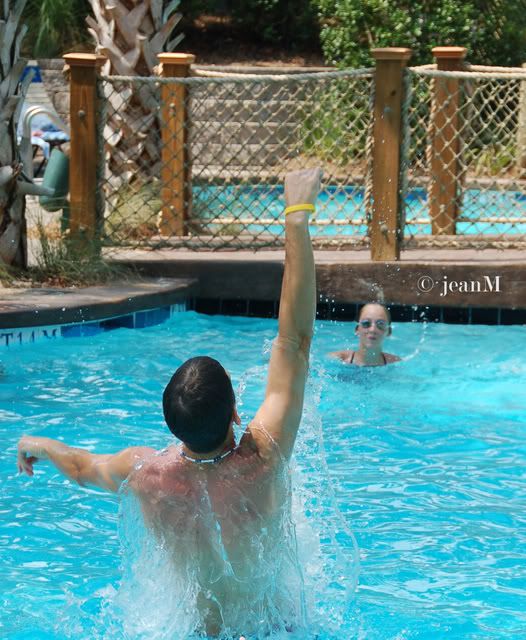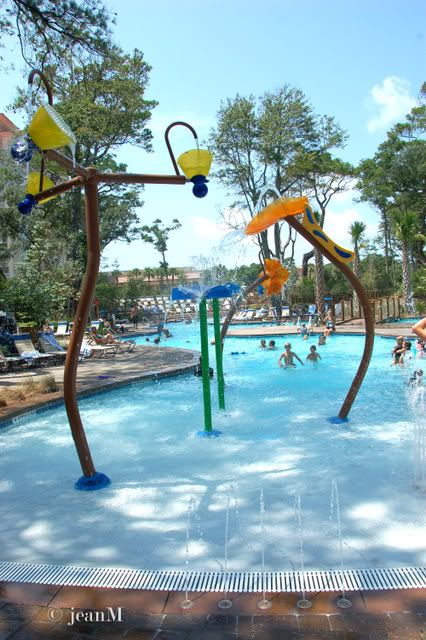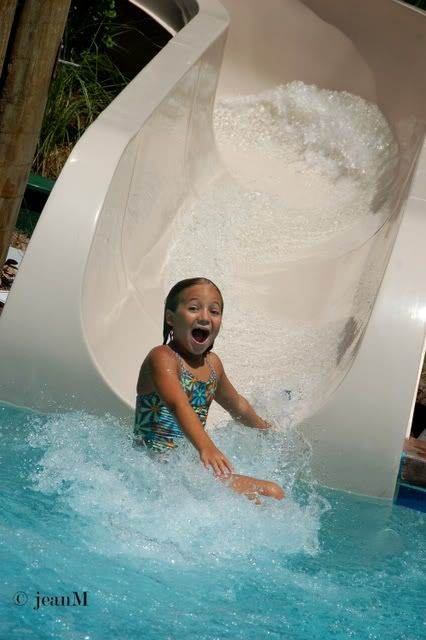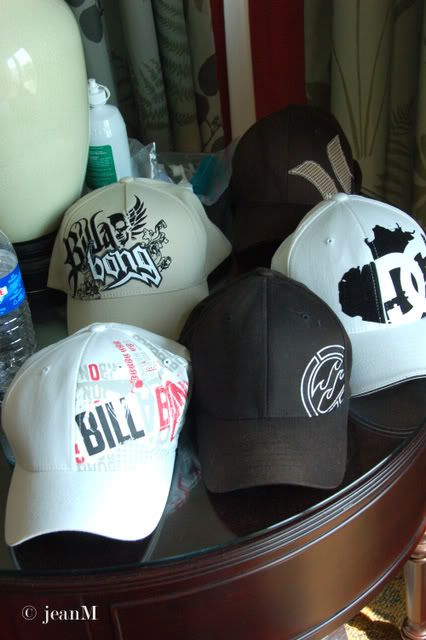 Garrett brought along just a few hats....
Of course putt-putt golf is always part of our vacation at the beach.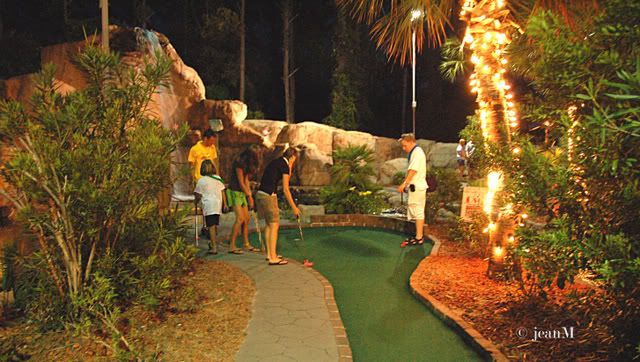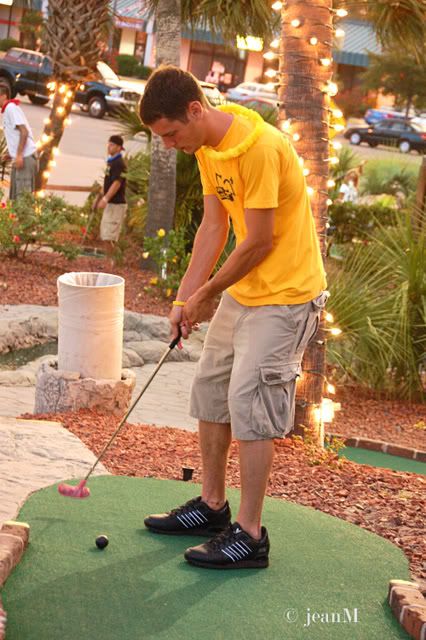 At the end Elise and Garrett tied for first place, much to Elise's delight. Not that they're competitive or anything. (Ha!)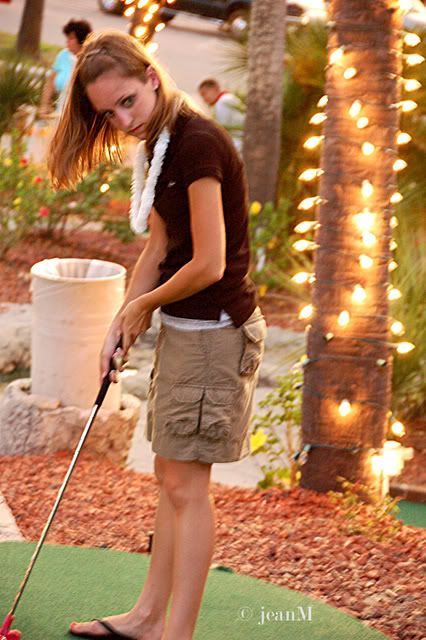 Eating steamed crabs is another tradition for us, but nobody in Myrtle Beach knows how to do real Maryland steamed blue crabs. Last year we found a Phillips down there so that has become a favorite place for us.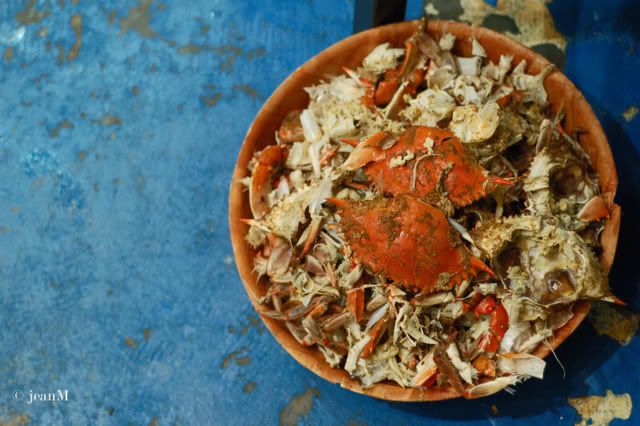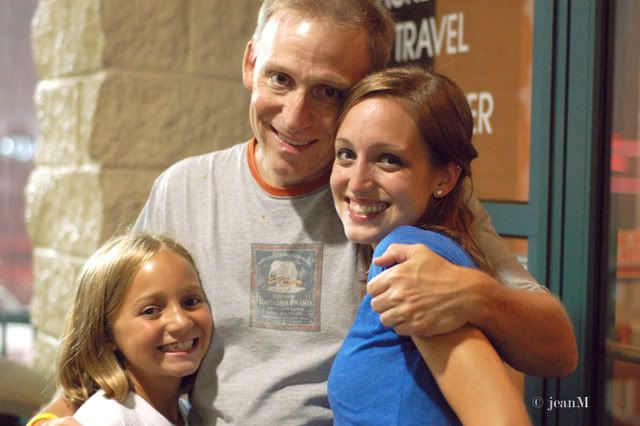 We spent the last two days of vacation at Busch Gardens in Williamsburg. Since practically every single ride involves water, I didn't bring my camera to the park. Christoph, the girls, and Garrett tried valiantly to get me to go on Apollo's Chariot and Alpengeist with them but to no avail. (The Griffon was closed due to "Technical Difficulties." Yipes!) Even Evelyn went on Apollo's Chariot. Twice! I think I did pretty well on Big Bad Wolf and Loch Ness Monster. Maybe next year....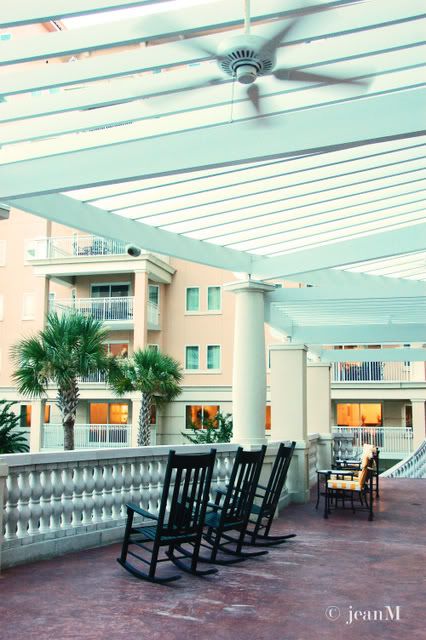 I miss it already.