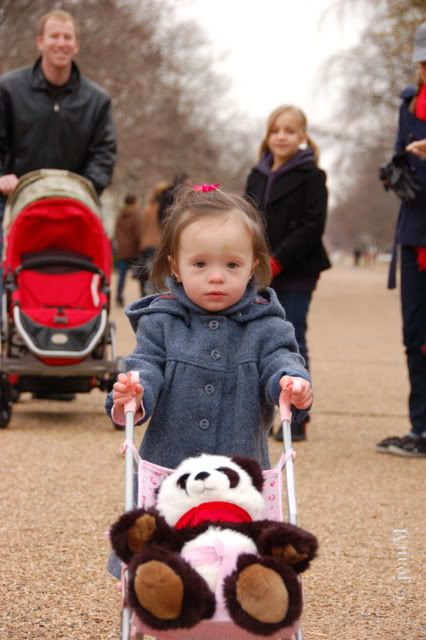 We had a wonderful time in Williamsburg last weekend with the Ricucci family. What a FUN memory! I got a chance to watch Josh and Kelley up close as they cared for their children. They are such good parents and very intentional in the way they train their little kiddos.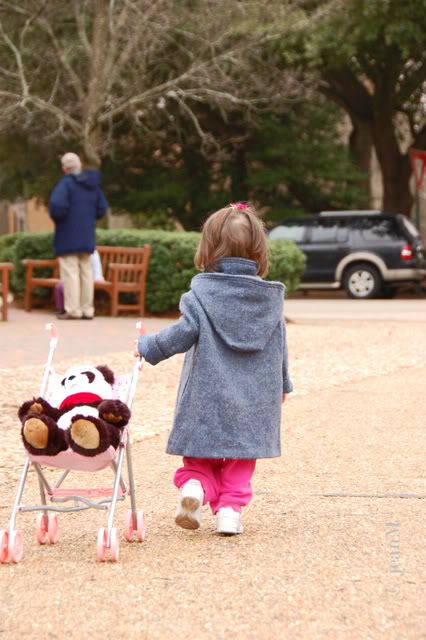 Evan bought this little doll stroller for Keara while we were there. (I think that earned him "favorite uncle" status with her. She loved it!) At one point she started heading toward the street with it while Josh kept calling her to come back. Eventually she was intercepted by someone.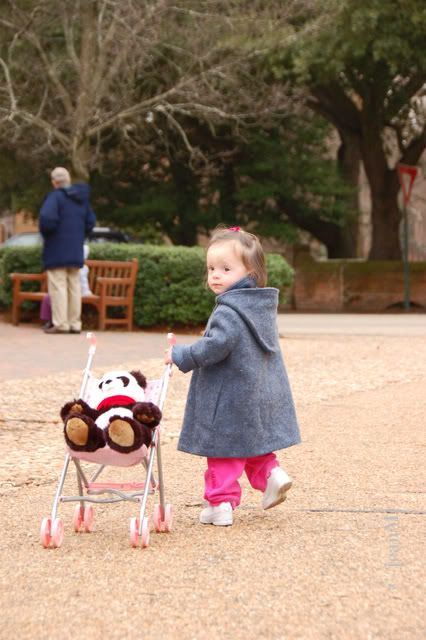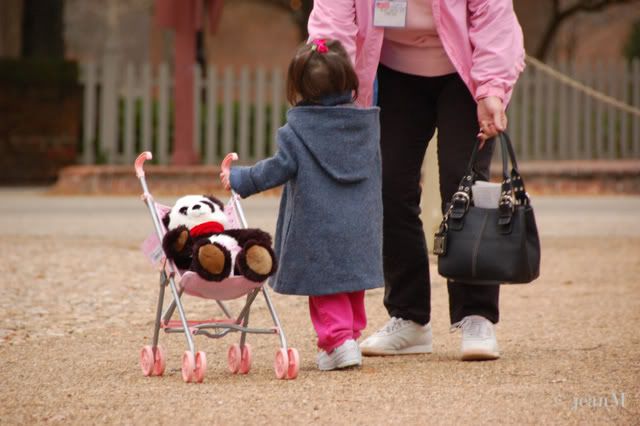 Josh firmly but lovingly made sure she knew how important it was to listen to Daddy. (Kel, remember to pull this picture out and show it to her when she's 15.)
OK, back to safety....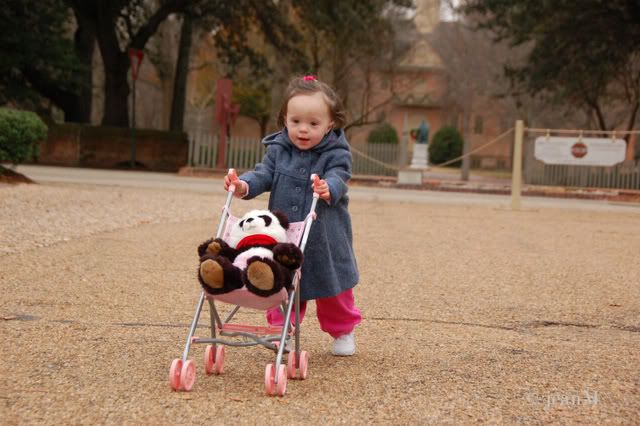 Neither Josh or Kelley got to sit through an entire meal uninterrupted.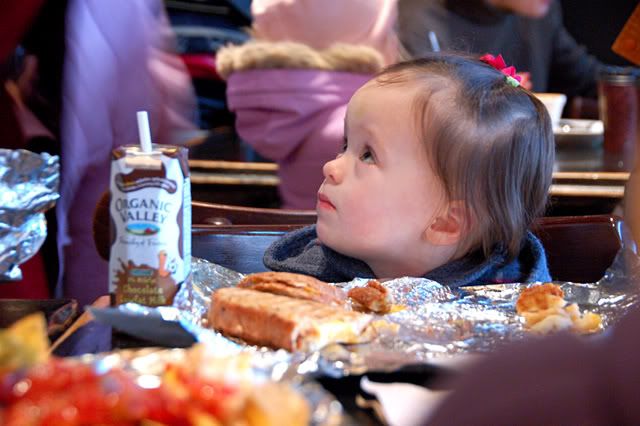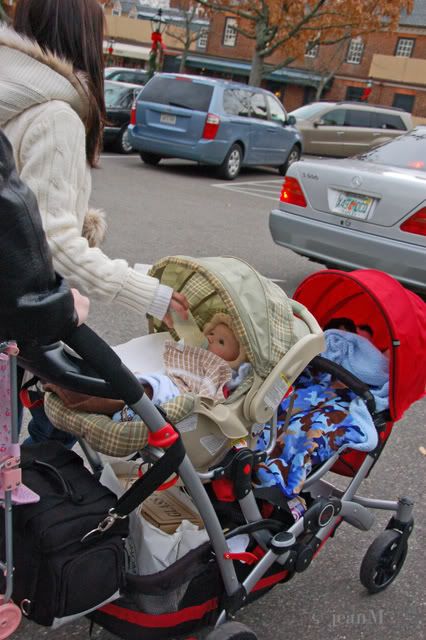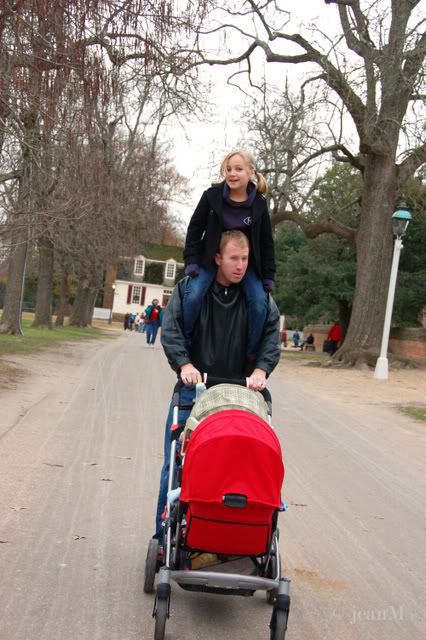 Typical of Josh - not only caring for his own kids but mine, too!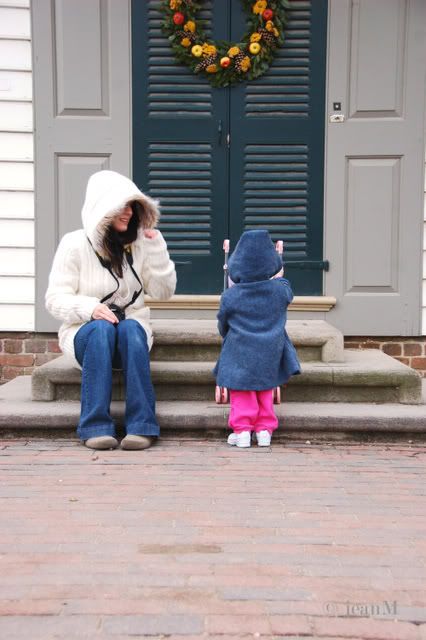 These are the exhausting years when they're so young. I was freshly reminded how much work it is and I never had two under two. Josh and Kelley, keep up the good work! Remember Galatians 6:9, "And let us not grow weary of doing good, for in due season we will reap, if we do not give up."