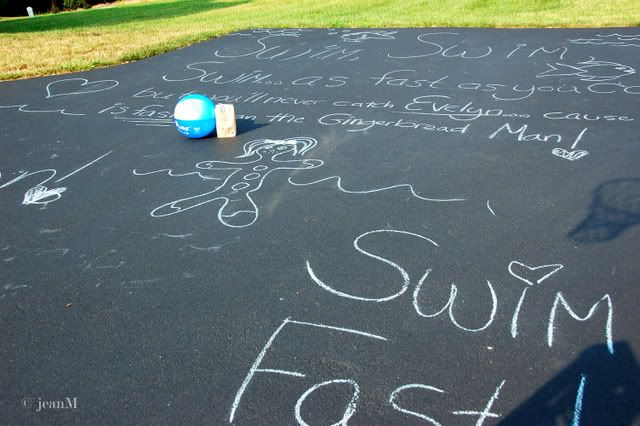 Evelyn made Invitationals for the swim team. Each year the kids pick names for their "Secret Psyche" and and secretly give each other gifts during the week preceding the final meet. Evelyn's Secret Pysche left notes on our driveway and really fun gifts for her almost daily.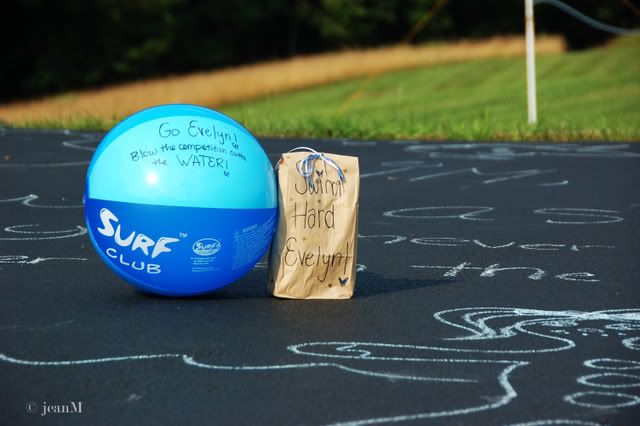 She loved coming home to new surprises....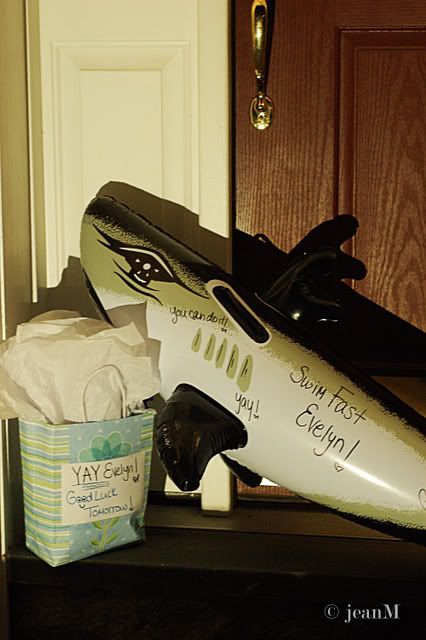 ....and more notes on the driveway!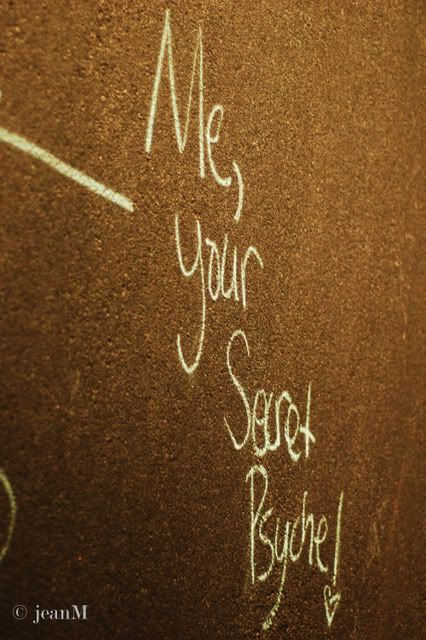 At the Invitational Meet her Secret Psyche was revealed! Thanks for making her week so much fun, Corinne!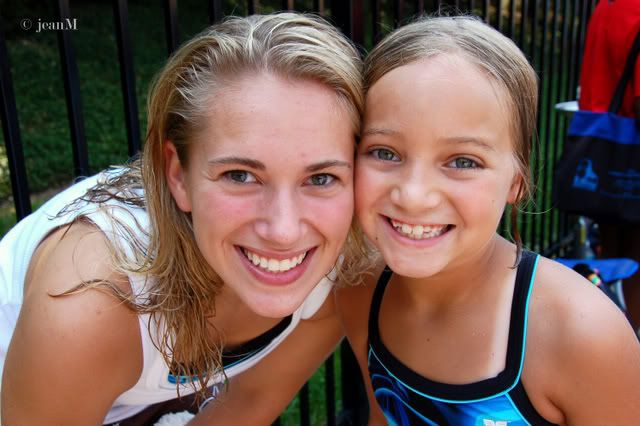 Preparing to swim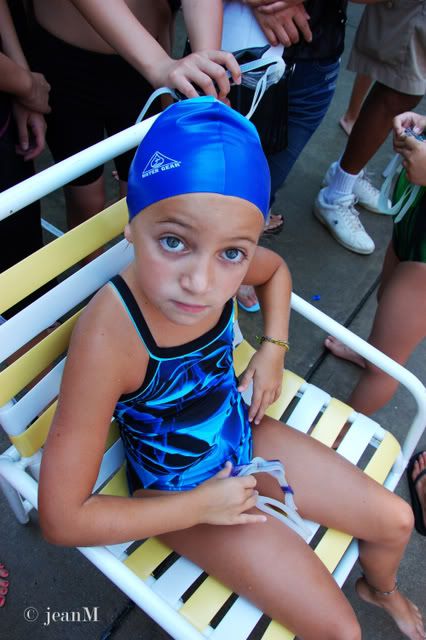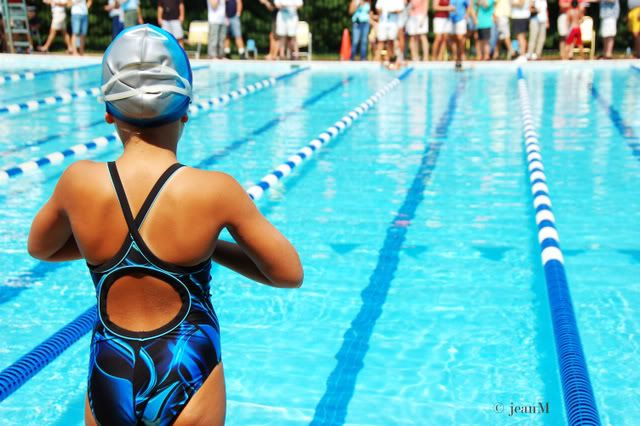 She swam 25 meter freestyle and butterfly. Here she is about to swim the first leg in the final 150 meter freestyle relay as Kendall cheers her on.
Well done Ev!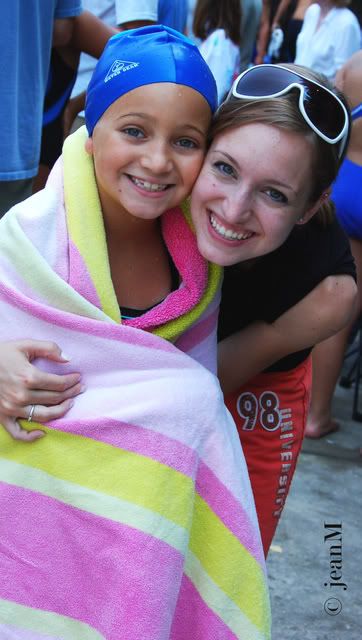 The poster and sunglasses were more gifts from Corinne that Ev found waiting for her at the pool the morning of the meet.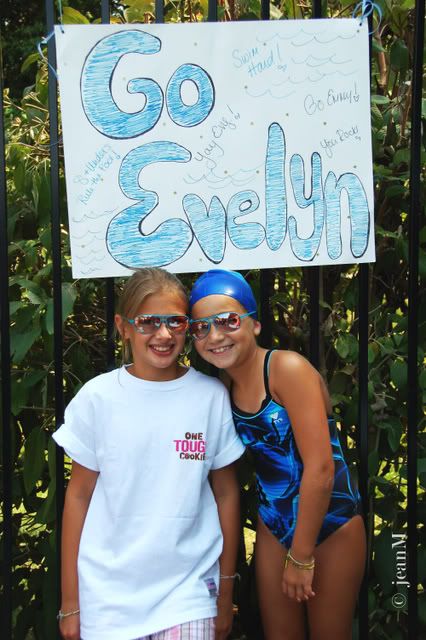 Spending the summer at swim practices and meets with you Glabs has been a wonderful highlight for our family. You're the greatest!! We love you!