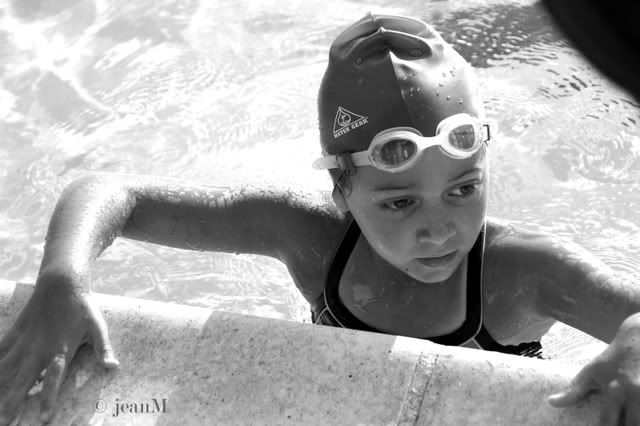 I think Evelyn has found her favorite thing to do - swim.
Kim
encouraged me to sign Evelyn up for swim team this summer and it's been a great source of delight for her. She is more than willing to get up early for practice every morning no matter how cold the water is. As long as she's in it, she's happy.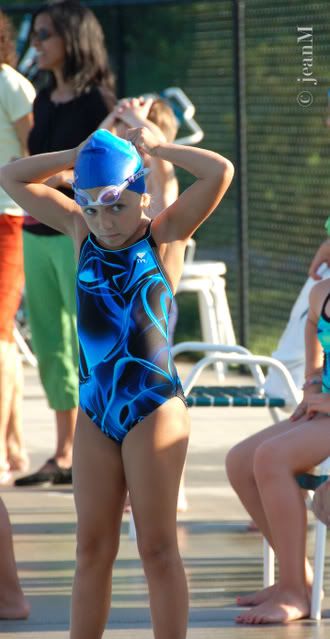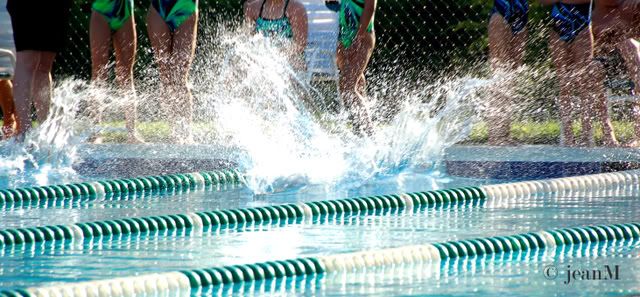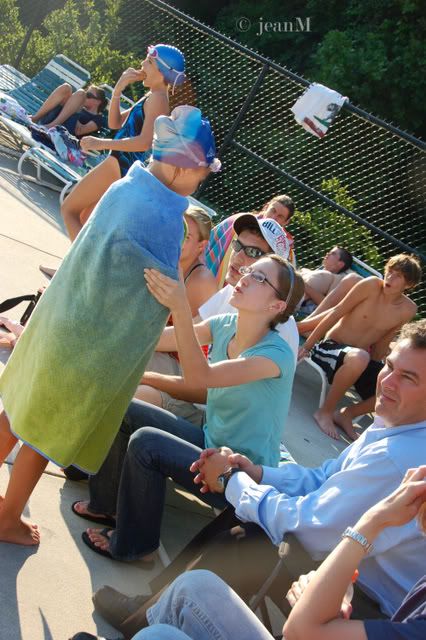 Evelyn was thrilled at a recent meet when both Elise and Garrett came to cheer her on.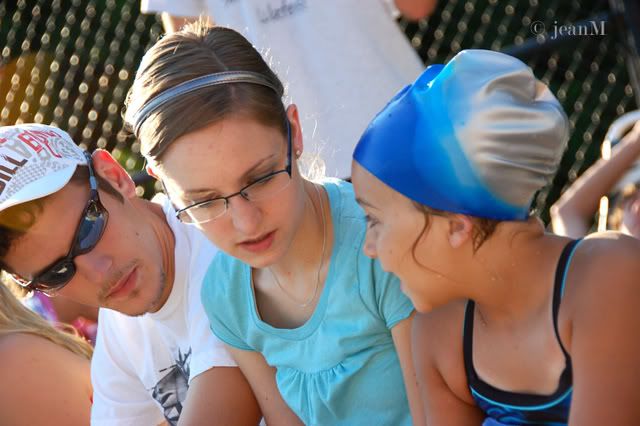 Christiana and Evelyn: joined at the hip. You almost never see one without the other.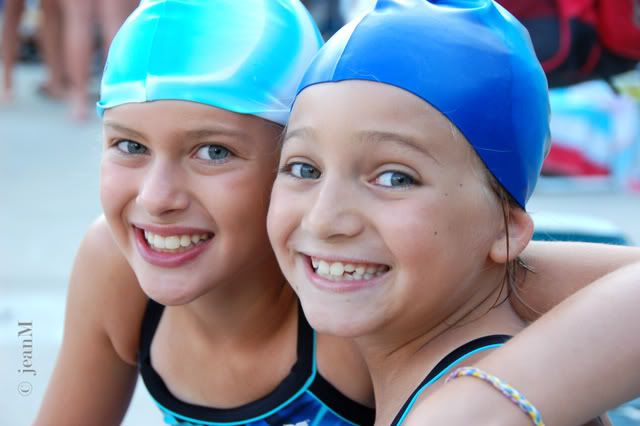 All the Glab girls are fantastic swimmers, but I particularly enjoy watching Kendall swim. She's a powerhouse swimmer.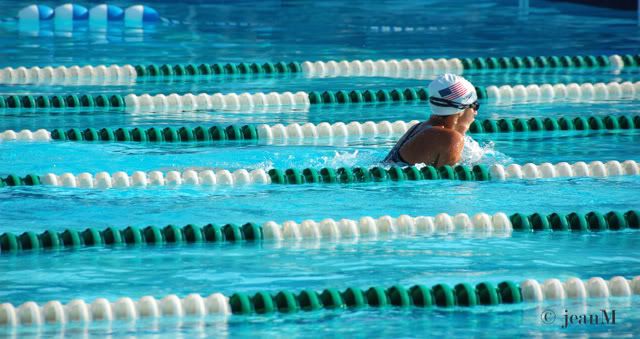 Corinne cheering Kendall on.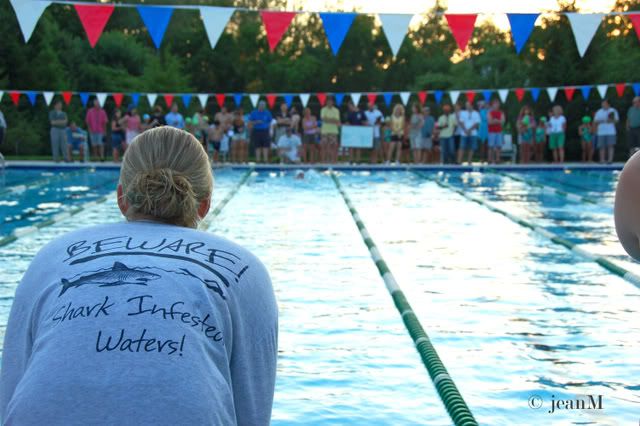 Kendall at the end of a race, completely spent. She went on to win the 50 m breastroke.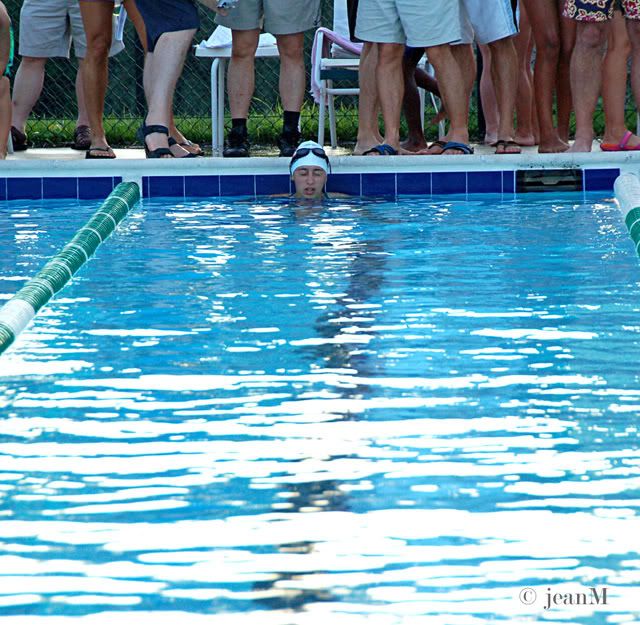 Janelle and Kendall have played on a summer league basketball team together, but Kendall missed their last game to swim at the meet. Janelle came by after her game to root for her buddy (and her little sister.)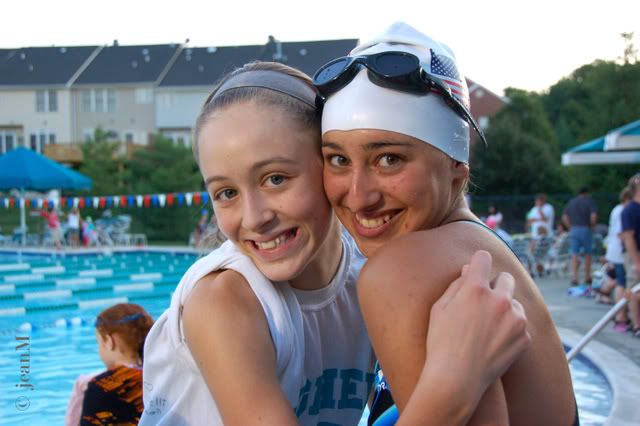 Ev, I love watching you work so hard at swimming. I love getting up early and heading to the pool with you while your sisters are still sleeping. And I love watching you compete at swim meets with such diligence.
(Thanks for taking our picture, Christiana.)