Sunday, May 17, 2009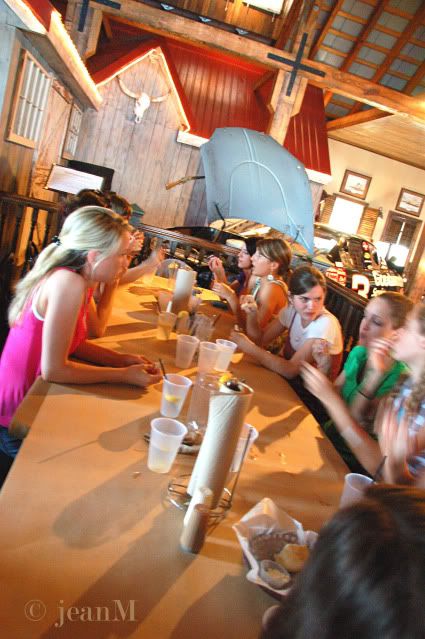 Off to the beach with twelve girls: one extremely fun weekend. Elise's bachelorette weekend in Ocean City was incredibly fun, relaxing, refreshing, and hilarious. Being the matron of honor, I was fortunate enough to be with all of these amazing young ladies, all of whom I consider my own girlies. Most of them I have known almost all of their lives. We started off with crabs at Hooper's Friday night and went back to the condo for gifts, dancing, movies, laughter and tiny bit of sleep. Saturday was spent sleeping in and hanging out at the beach.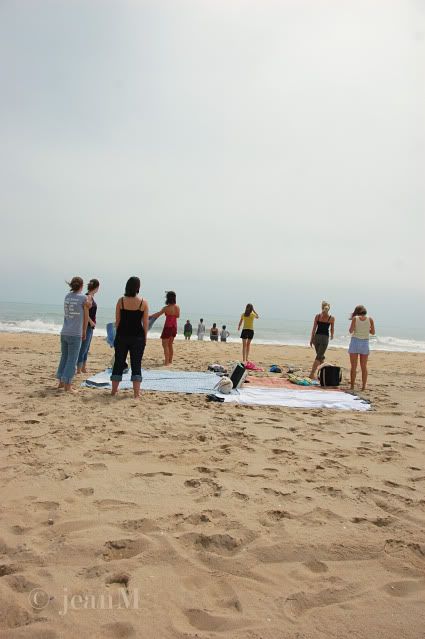 One of my favorite points of the weekend was giving the girls their t-shirts. Several months ago I hired David Somerville to design these shirts as a memento of the weekend. What an amazing artist he is! Thank you, David!!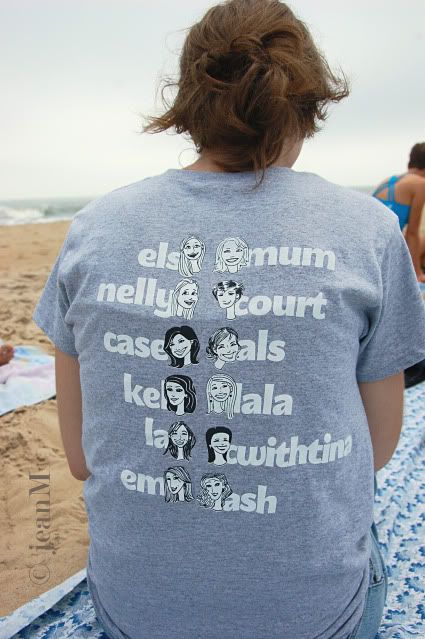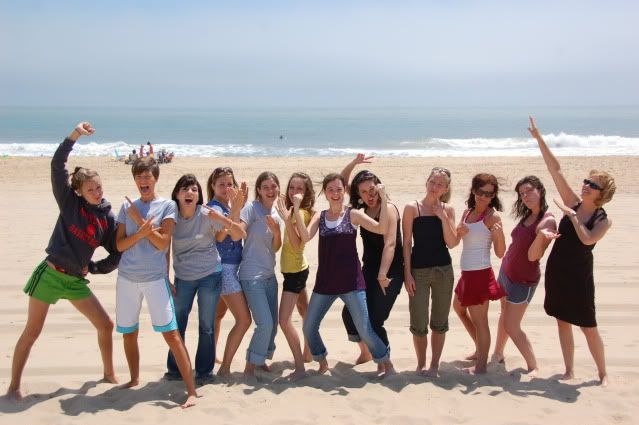 Nelly, Court, Kel, Em, Als, Els, La, Cwithtina, Lala, Ash, Case, Mum.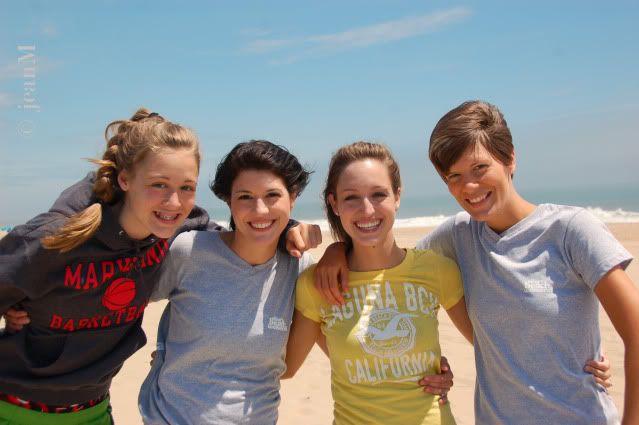 Courtney - super multi-tasker that she is. Nap and fun all at once.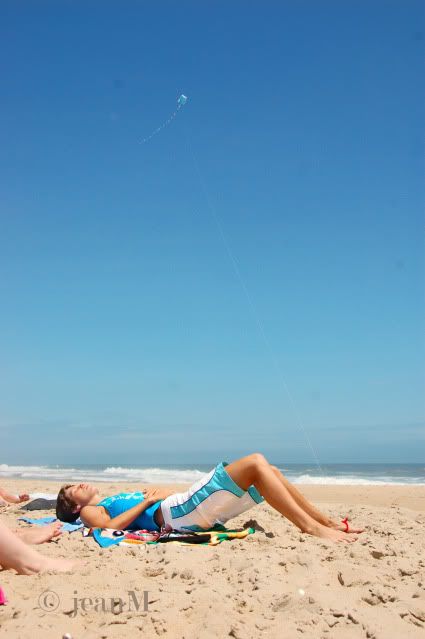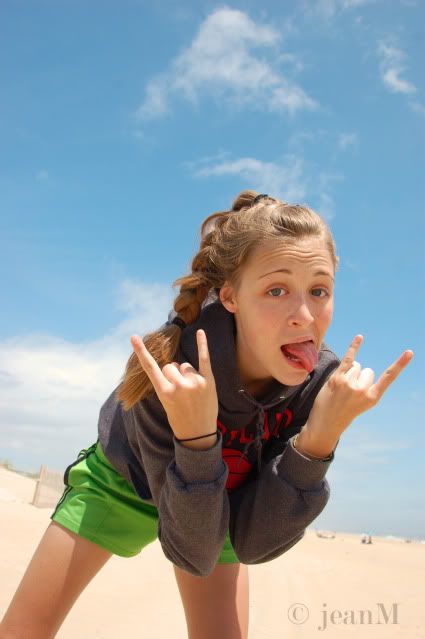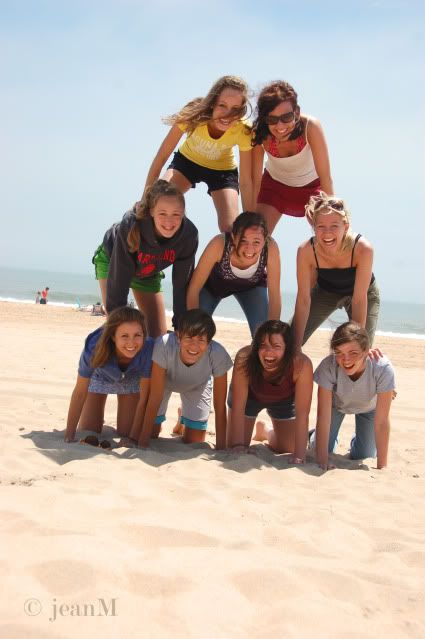 What a SUPER time we had! Thank you girls for being such wonderful friends to Elise. I love you all so much.
"AJ" :)
Posted by

Jean
at 9:01 PM
7 comments:

Sunday, May 10, 2009
Posted by

Jean
at 8:54 PM
3 comments: