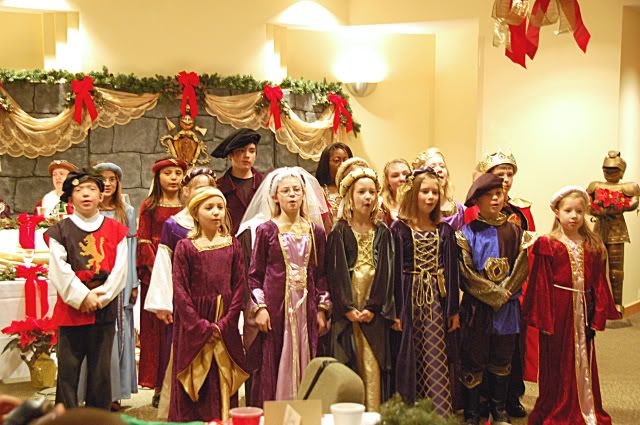 Evelyn was able to join Miss Rohr's 5th grade class for the Medieval Feast this year. Sara was short one girl student and asked if Ev would like to participate. She practiced dancing and singing with the class for the past 6 weeks. It was a wonderful experience for her. Thank you, Miss Rohr!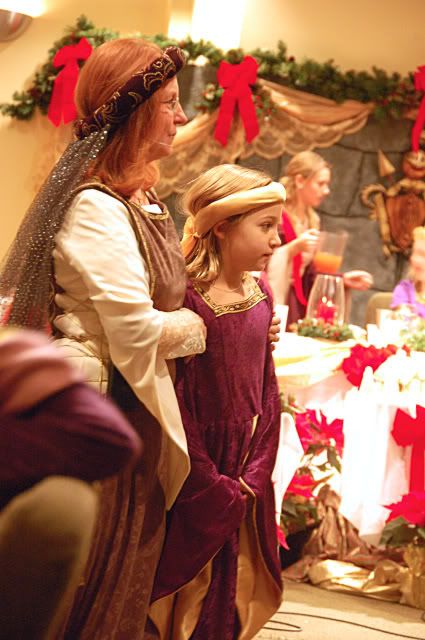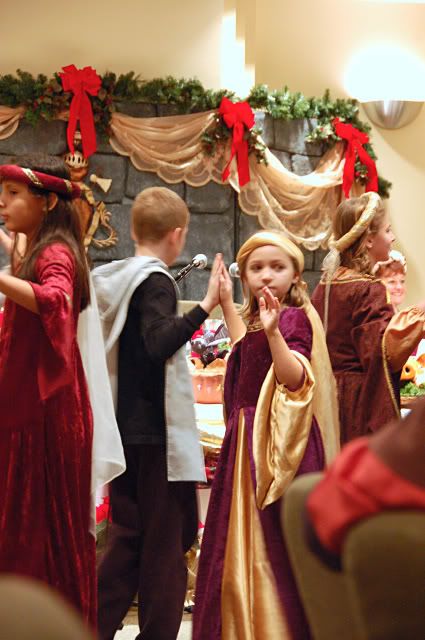 Lord Schickler as a "Little Teapot."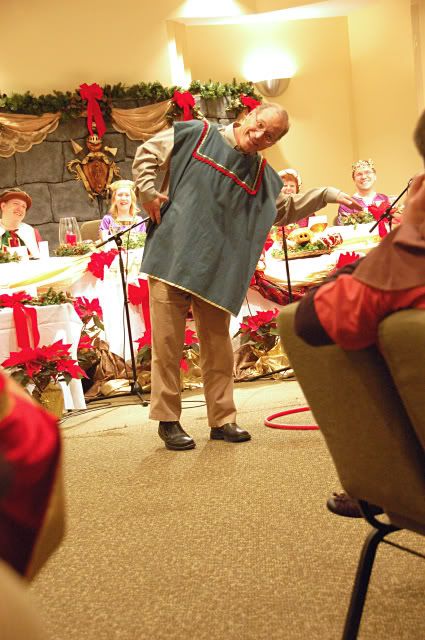 The Dreaded Barbarian Leach.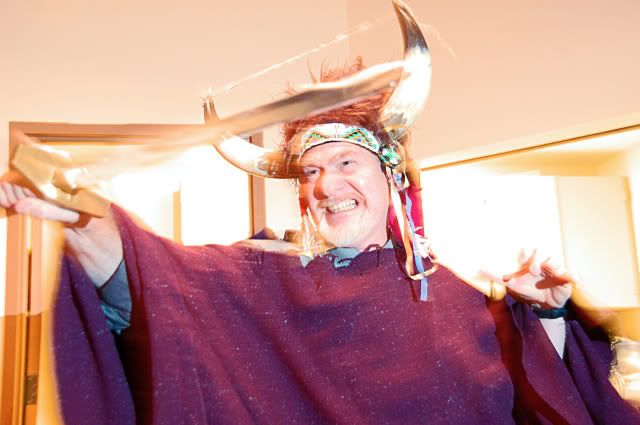 The Dreaded Lord Somerville trying to pass himself off as a gift to the King and Queen....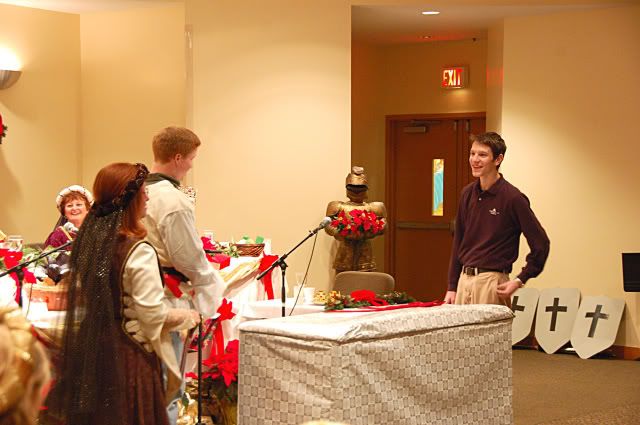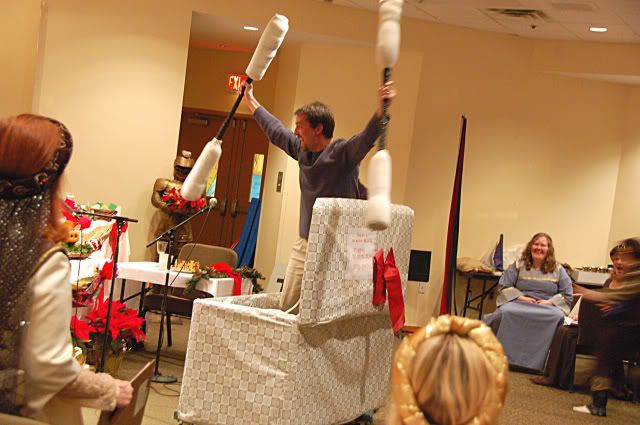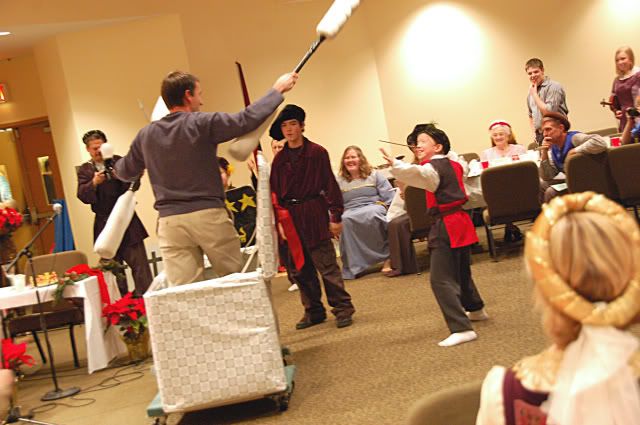 The Tall Lord Buchanan - with strong feet.....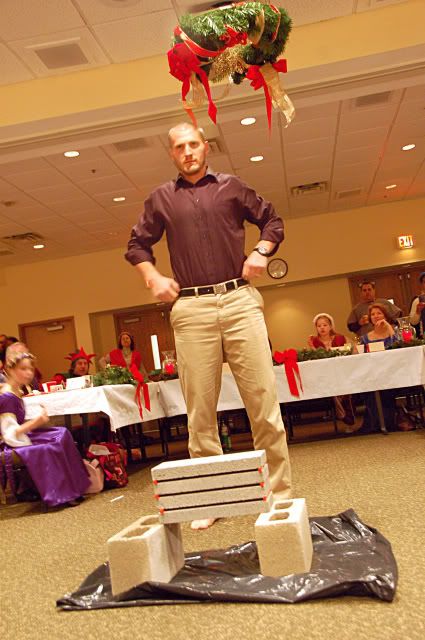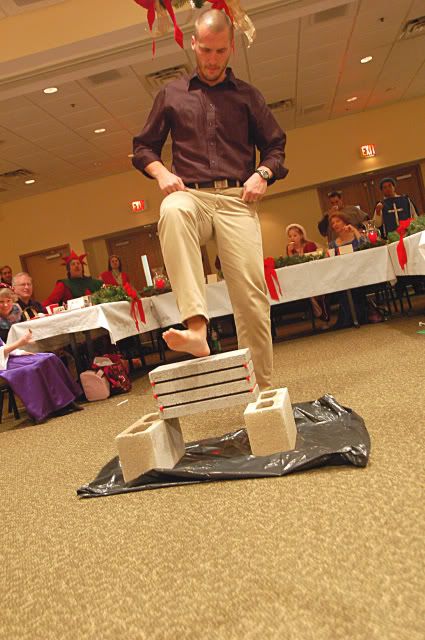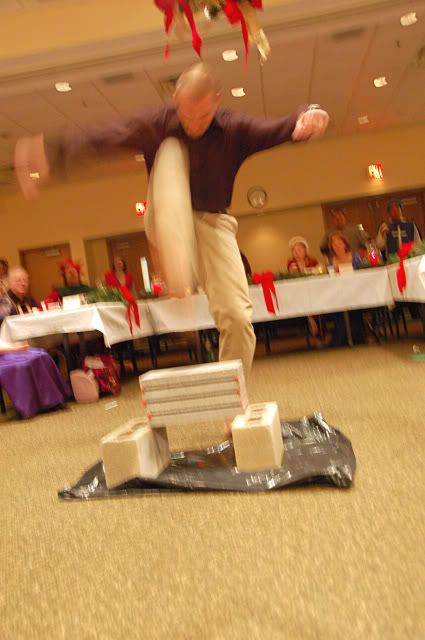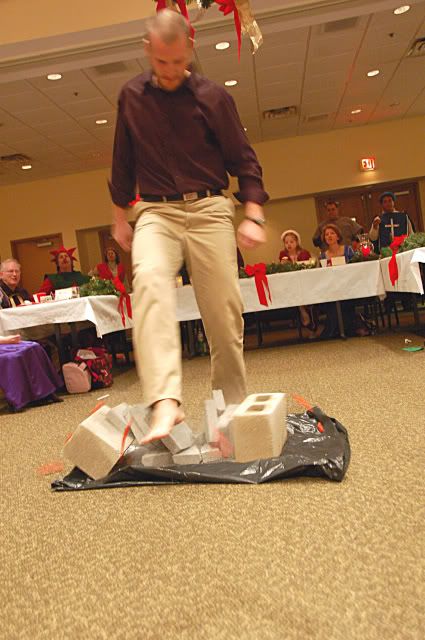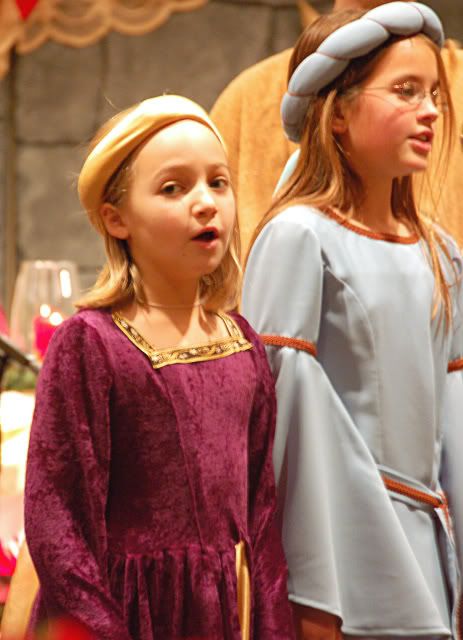 On Saturday, the Covenant Life String Ensemble performed a Christmas concert at the Mall. They sounded great and gathered a large crowd.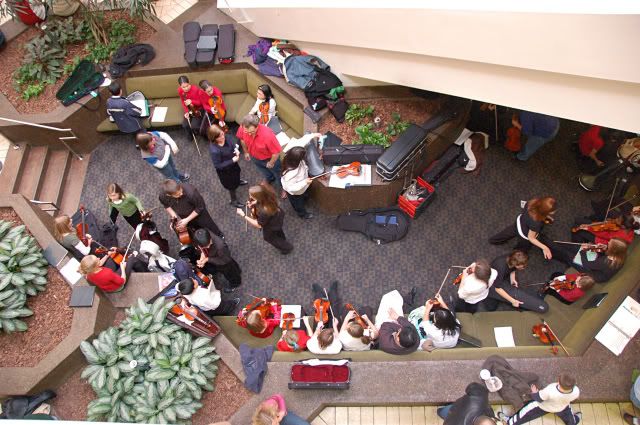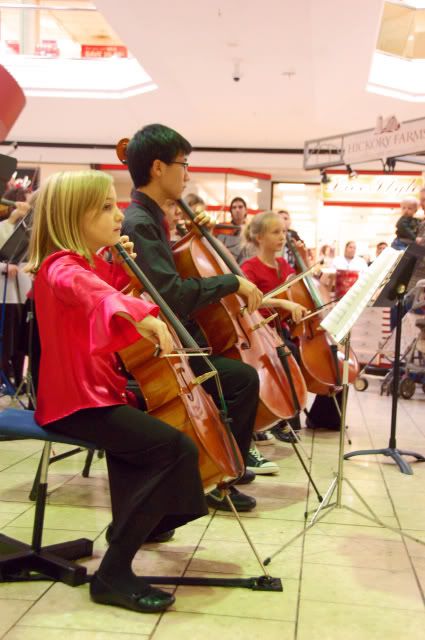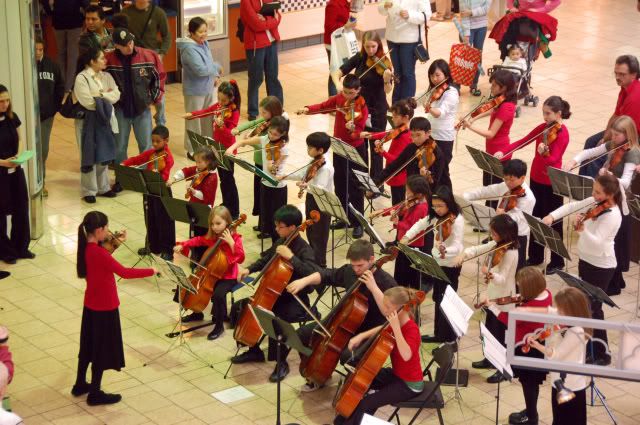 Sunday we joined the Maka's at Seneca Creek Park to see the Christmas lights. The kids all piled in the back of the truck, covered themselves with blankets, and sang carols while we drove through the park. Back at their house we ate ceral for dinner and made gingerbread houses. Great fun with great friends!