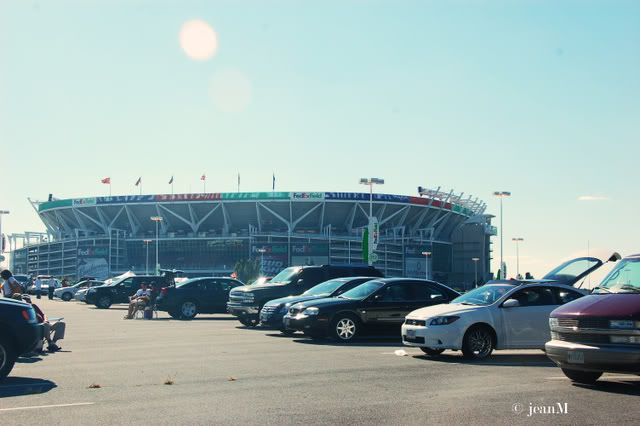 Christoph and I went to the Redskins preseason game at FedEx Field last weekend with a group of devout Skins fans; Dre, Justin, Jessica, David, and Cody.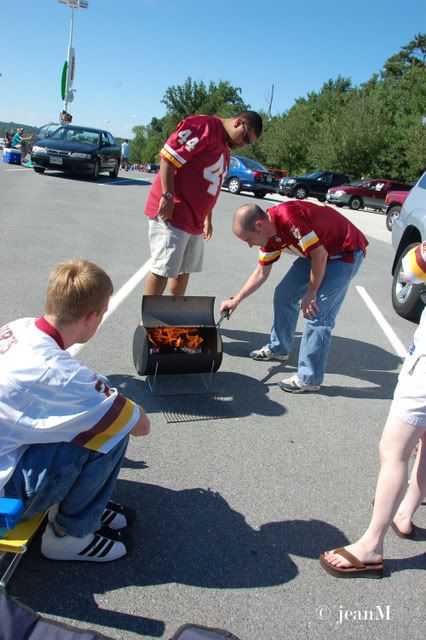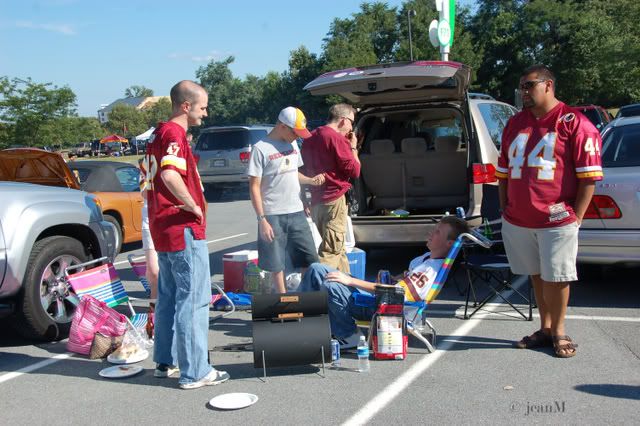 Our tailgate party in Lot 1.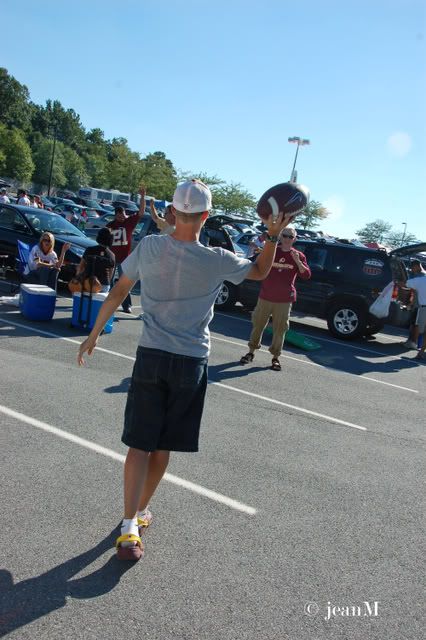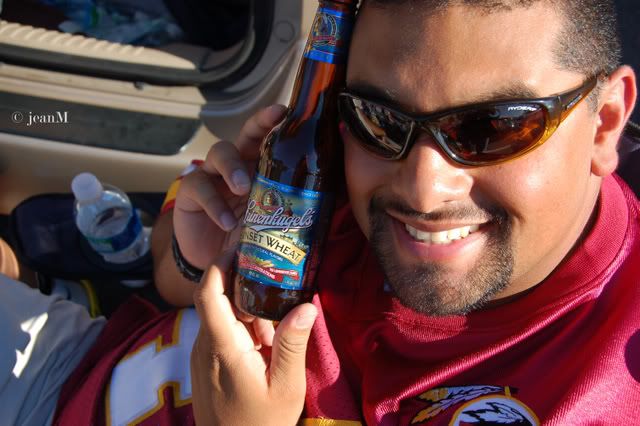 (Don't worry KG Kids - it's ginger ale.)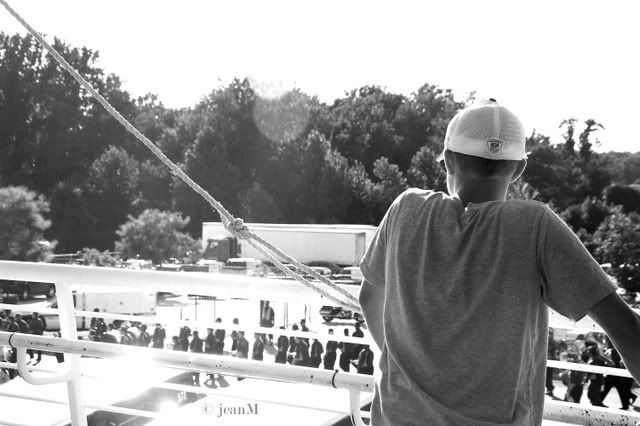 Thanks to a very generous friend, Christoph and I had 3 tickets right on the field in the 8th row so we took Cody to sit with us. This was his first time inside FedEx Field and he is a fanatic Redskins fan. Included with our tickets was entrance to the Redskins Tailgate Club with tons of free food, autograph signing, raffle drawings, etc. Cody watches as the band marches into the stadium.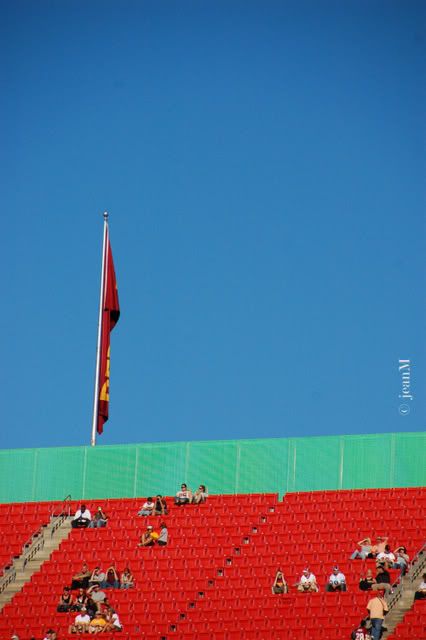 Just taking it all in while watching warm-ups....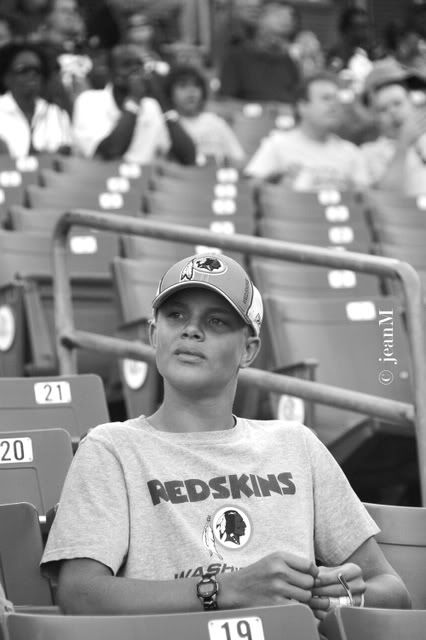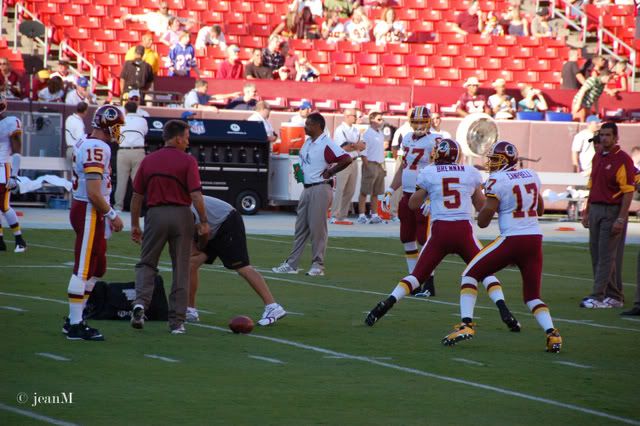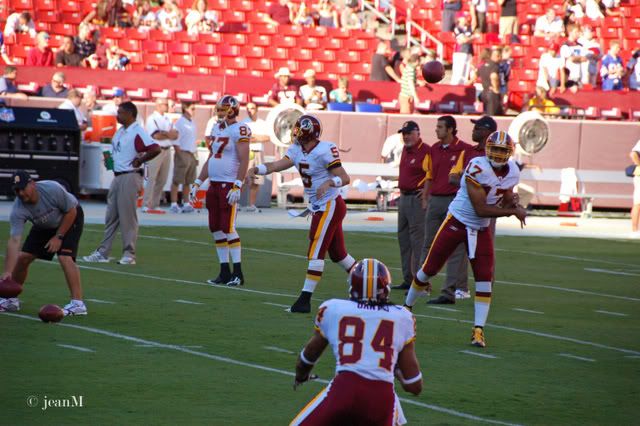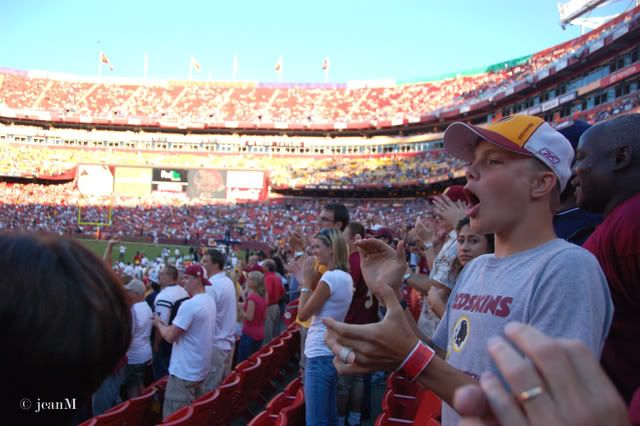 Finally the team is announced and the game begins.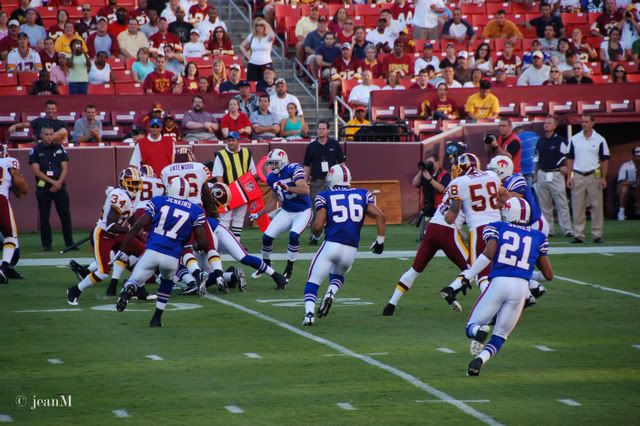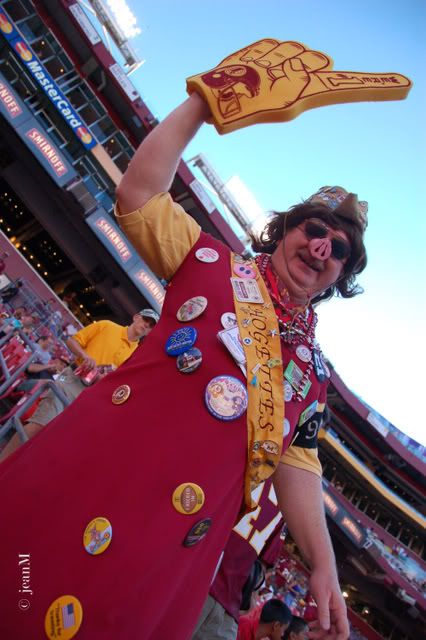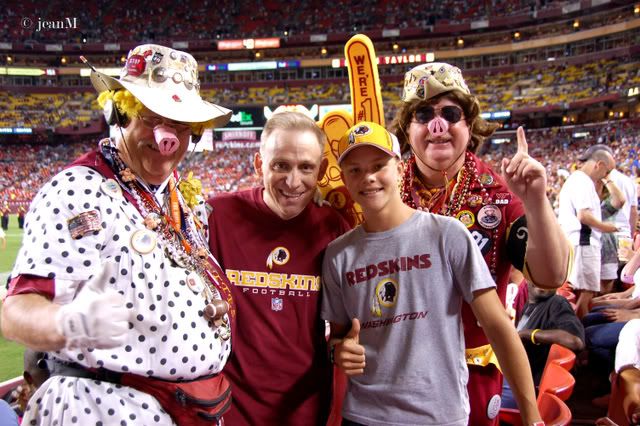 We won! Redskins 17 Buffalo Bills 14. Yes, it was a great game, but as Christoph said the best part about the whole thing was watching Cody. Agreed. I think the best part for me was determining that in fact the keys were NOT locked in the van and the only thing we had to contend with was a dead battery. Fortunately for us there were about 60,000 other cars in the parking lot so we did get it jumped and were soon on our way.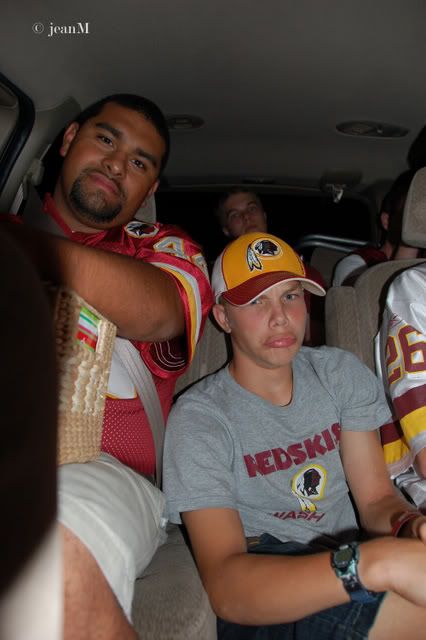 Cody, thanks for making it such a fun time for everyone! (Despite how he looks here, he had a great time and made sure everyone else did, too.)