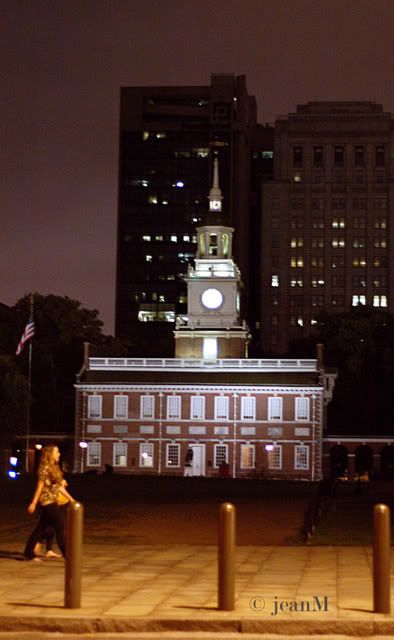 We went to Philadelphia last weekend with Dre and Becca to see the final NATS game against the Phillies. Never mind that the NATS were out of contention long ago; we just wanted to take a road trip and the K's were up for the task. Dre's iPhone directed us north. Apparently mapquest is obsolete now. Who'd have known? (Just follow the purple line, Dre.)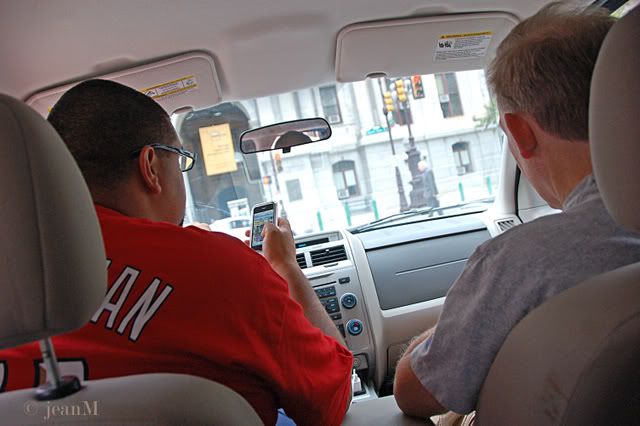 We stayed at a hotel that was originally the Annex to City Hall built in 1926 now beautifully refurbished.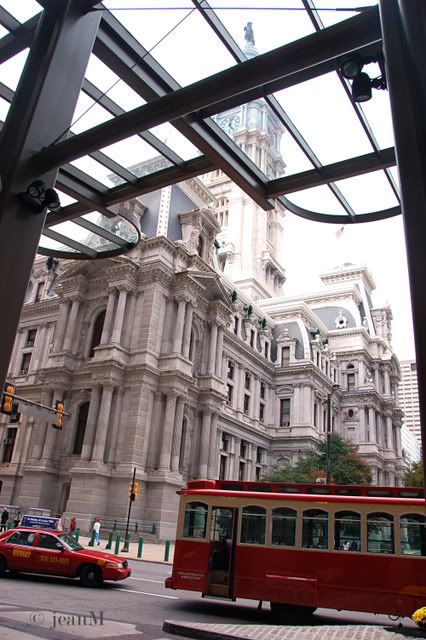 Based on a recommedation from a friend we had dinner at
The Fork Restaurant
. Really cool place. Amazing food. Fantastic company. :)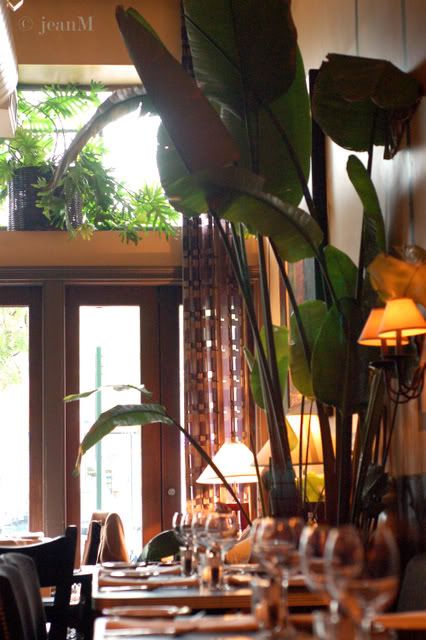 After dinner we walked around Philly together. Let me just say that these two have got to win the prize for "Most Endearing Couple." (Just made up that category and they win it hands down.) They are so warm, friendly, funny, godly, and they clearly are crazy about each other. What a joy it was to be with them!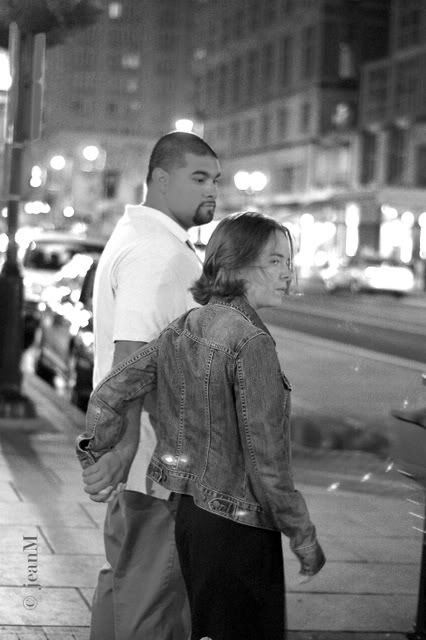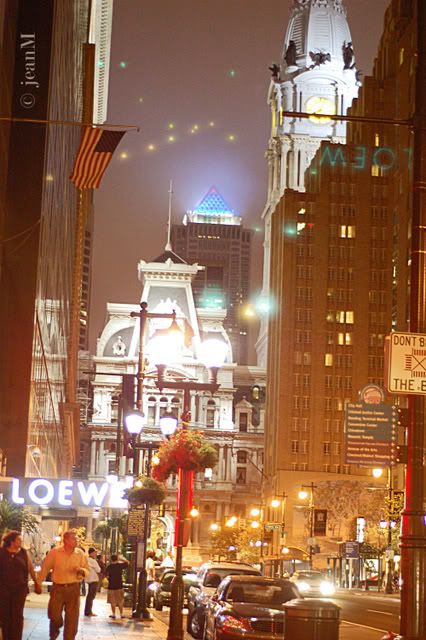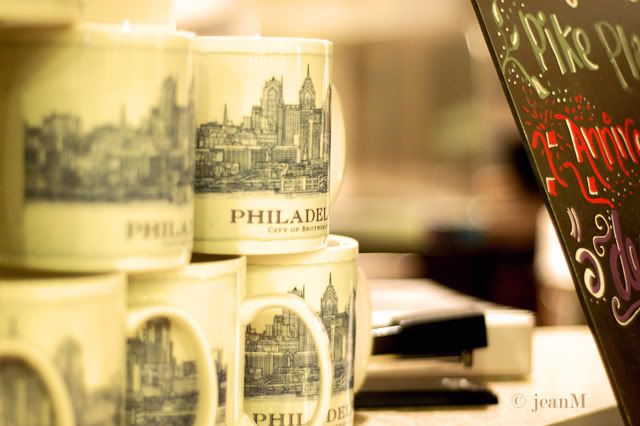 For breakfast Sunday before the game we ate at the
Down Home Diner at the Reading Terminal Market.
This was one of Rachael Ray's picks on "$40 A Day."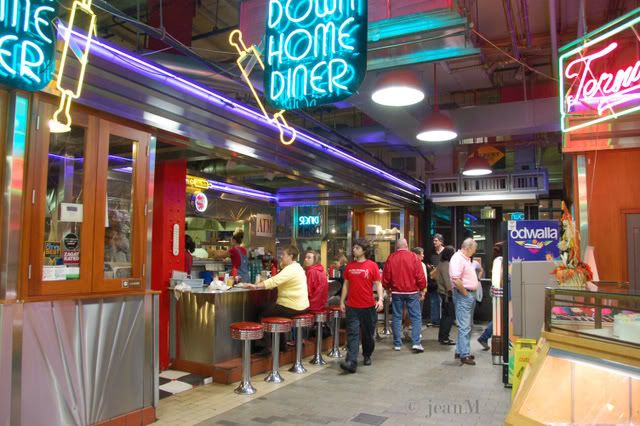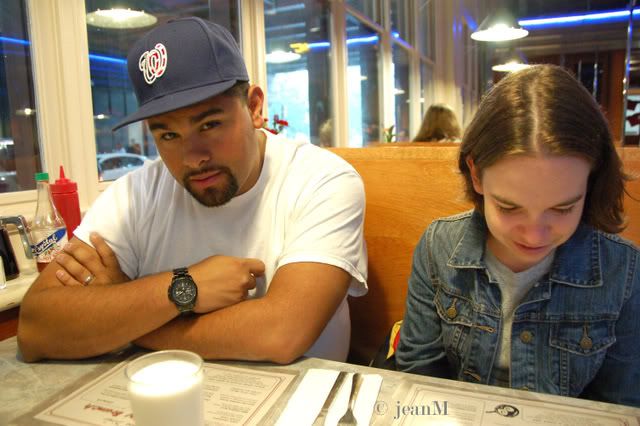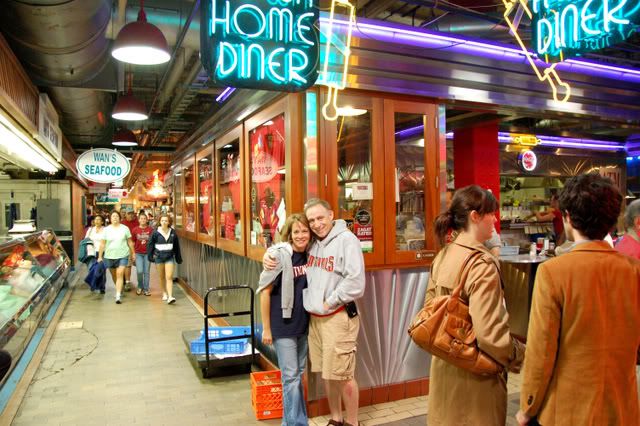 Of course the Market, filled with meat markets, local produce stands, Amish goods, quirky used bookstores, etc was a great place for pictures. Have you ever bought mushrooms for $25 a pound? Or porcini for $48 a pound???! I think I've got that growing under my deck in the backyard!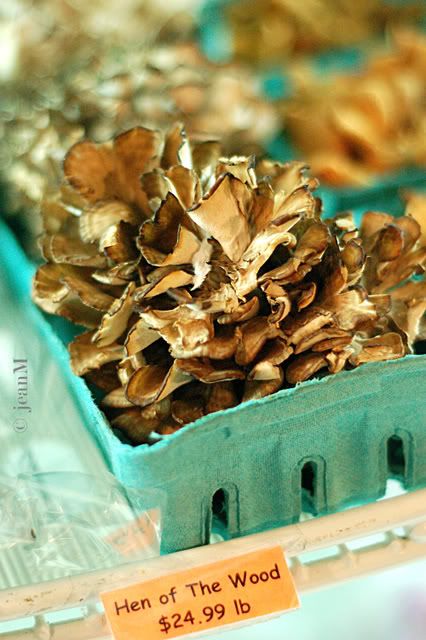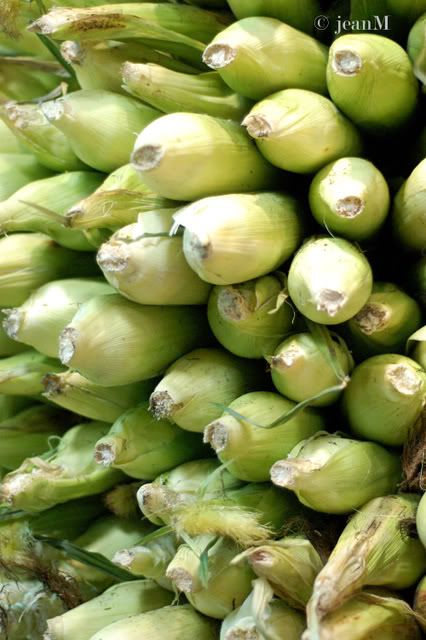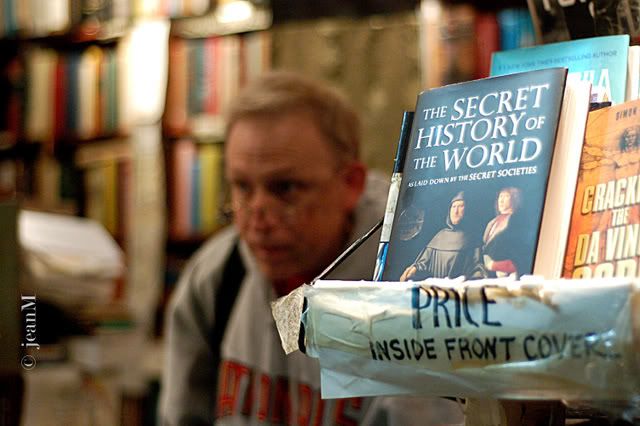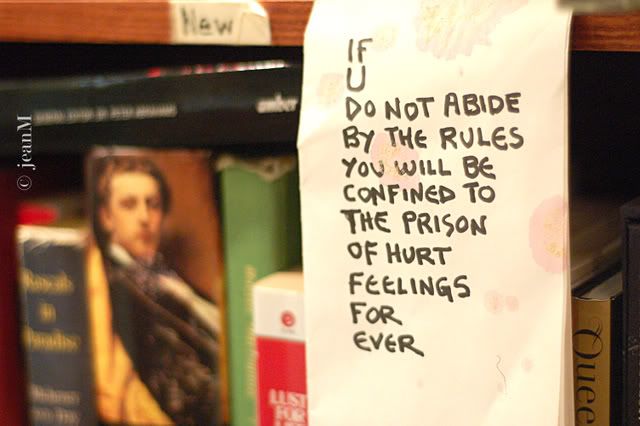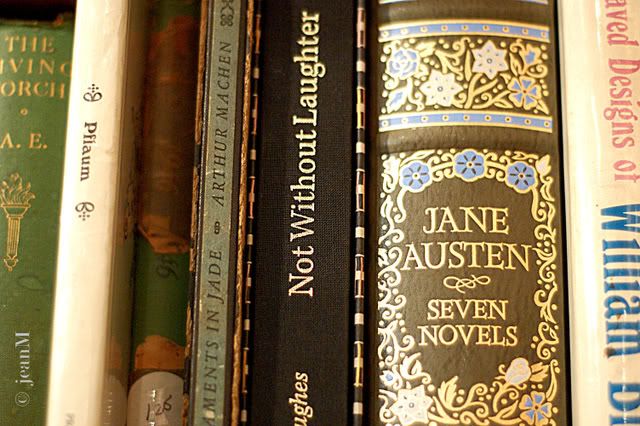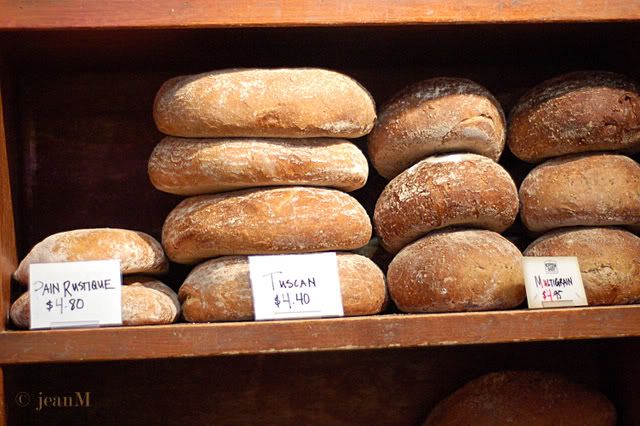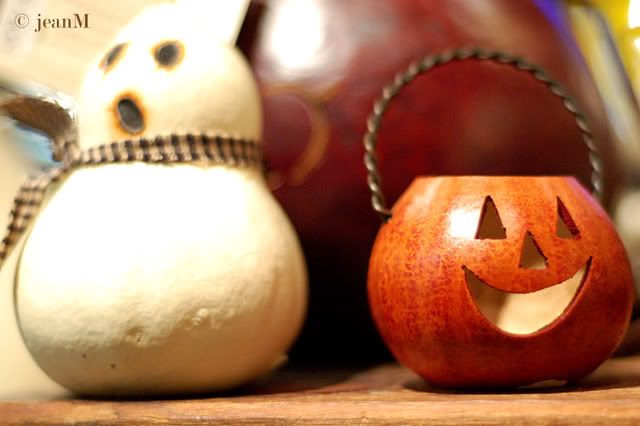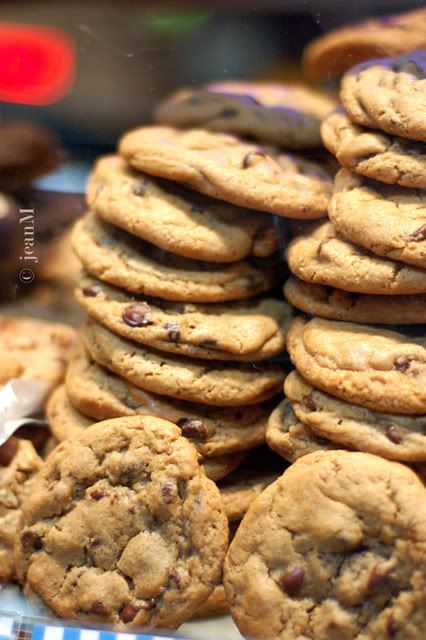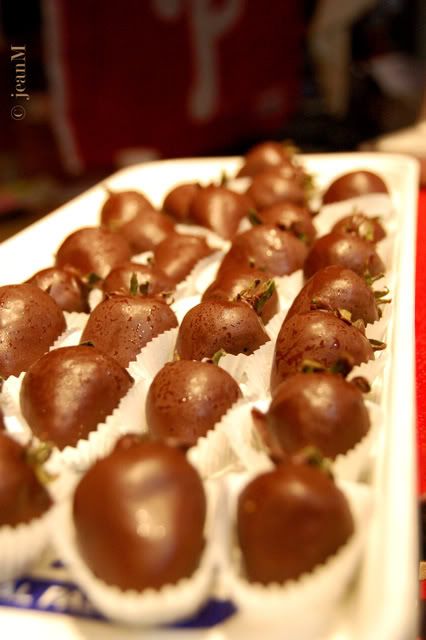 Despite the fact that it POURED rain both driving to and from Philly, the rain stopped while we were at the ballpark. Fortunately for us the Phillies had clinched the division title the night before. The fans were not as eager to, uh, well, let's just say they didn't quite live up to their motto as the "City of Brotherly Love" to the NATS fans who'd attended the game on Saturday. They only laughed mockingly and sneered at us. At least there was no pushing or shoving or attacking our car.
Christoph is pretty sure it was because of Dre's presence. Thanks, Dre. :)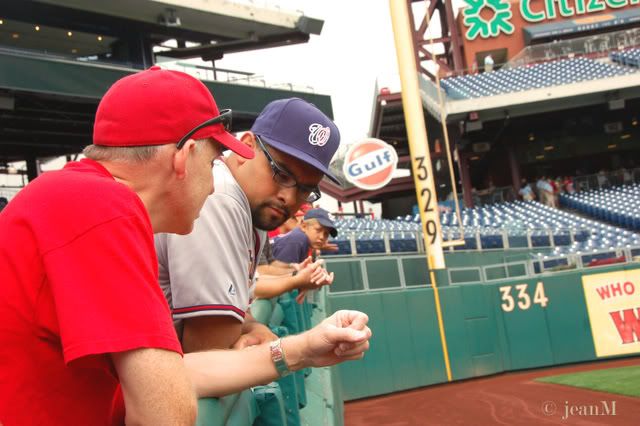 The bullpens are stacked at the Phillies Stadium. Christoph took this picture below. You can see both pitchers releasing the ball simultaneously. Great shot, Christoph!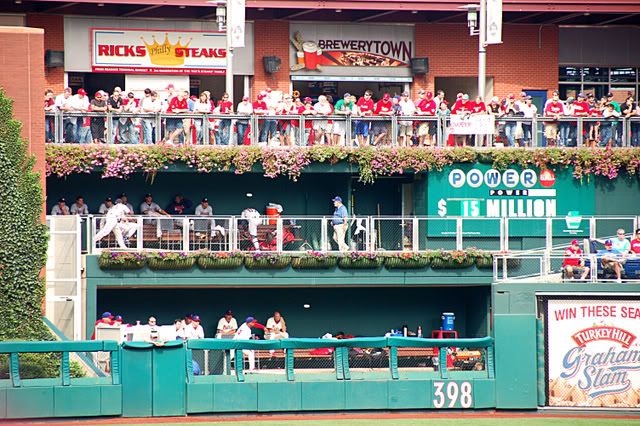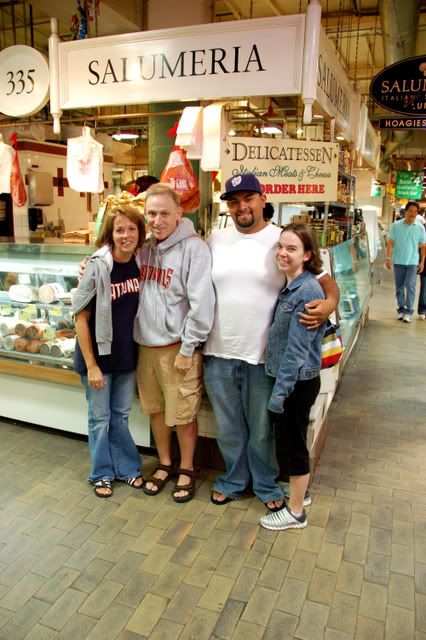 Dre and Bec, we had a blast being with you last weekend! Thanks for coming with us and making for such a fun trip. And THANK YOU for driving through the torrential downpours, Dre!
Word. :)