Oh my, what a fun Saturday we had! Janelle's friend Rachel turned 16 in August. A year ago she moved to West Virginia and we've seen her very little since then. So this Saturday three of her best buddies, Janelle, Amanda, Kendall and I secretly headed out west over several mountains to surprise her. We arranged with her mom, Kathy to secretly meet them at
Beans in the Belfry
in Brunswick, Maryland which is nestled in the side of a mountain just outside West Virginia.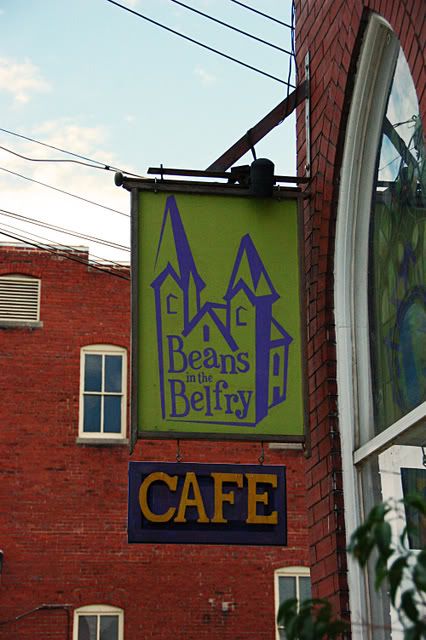 This little coffee shop is a MUST see for any of you who've never been. It is in an old church building and is absolutely delightful!
Rachel's favorite color is pink, so the girls decided to all dress accordingly. Now for any of you who know Janelle you will know that she owns absolutely nothing that is pink! She refuses to wear the color in any form. But for Rachel she was more than willing to do so.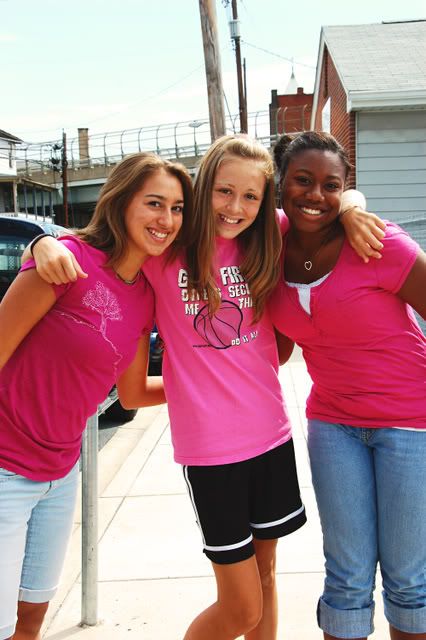 They snuck into the coffee shop and peaked around the corner where they finally came upon Rachel who screamed as she jumped out out of her seat and hugged her friends.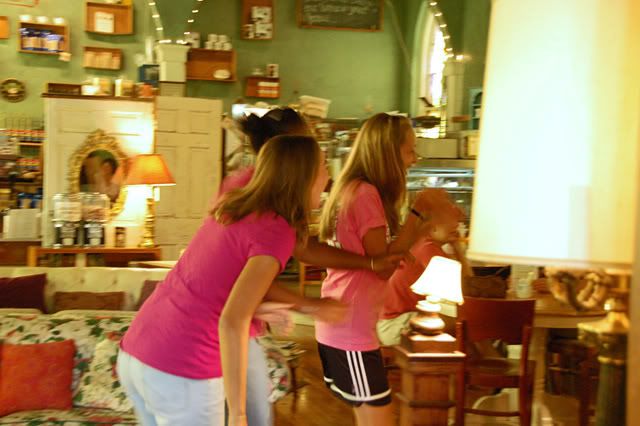 SUCCESS!! What a joy to truly pull off a surprise.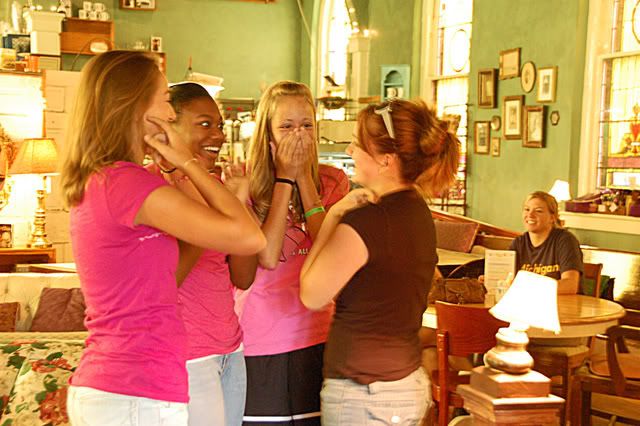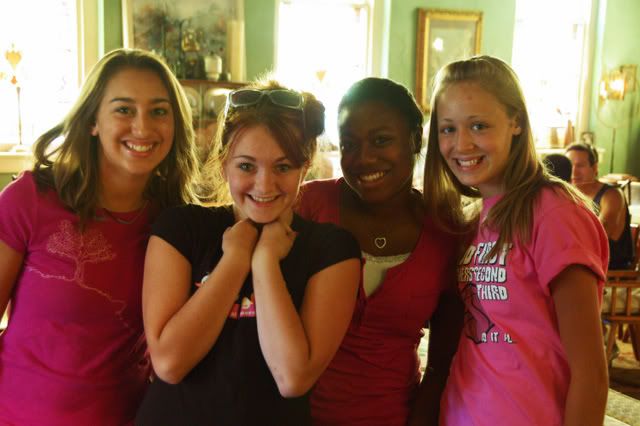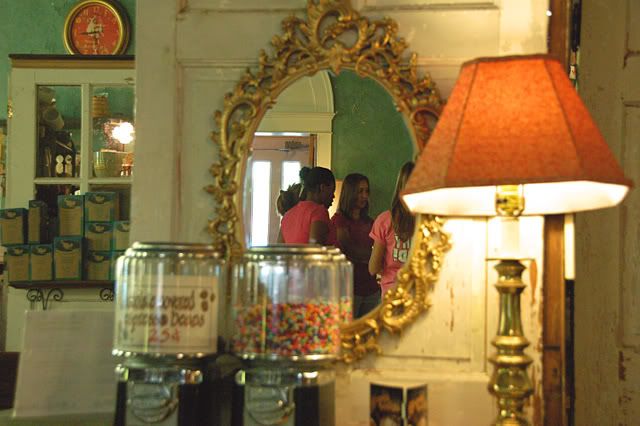 Beans in the Belfry is one of the most unusual, quaint, and refreshing places I've been - a genuinely eclectic coffee shop and bistro. There is even a little stage with dress up clothes for little kids to play with while moms enjoy adult conversation and a cup of coffee. The girls dug into the treasure chest of costumes and hats for this shot.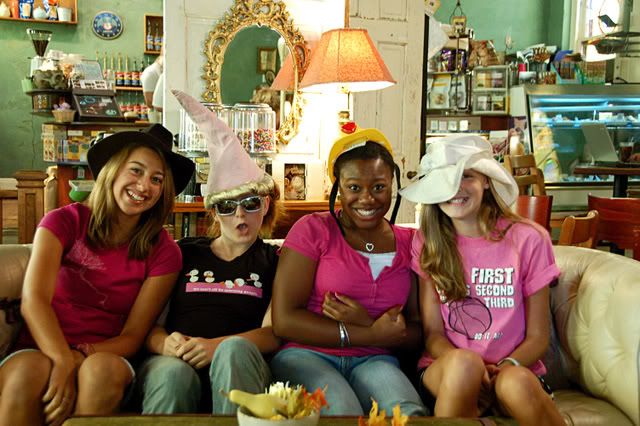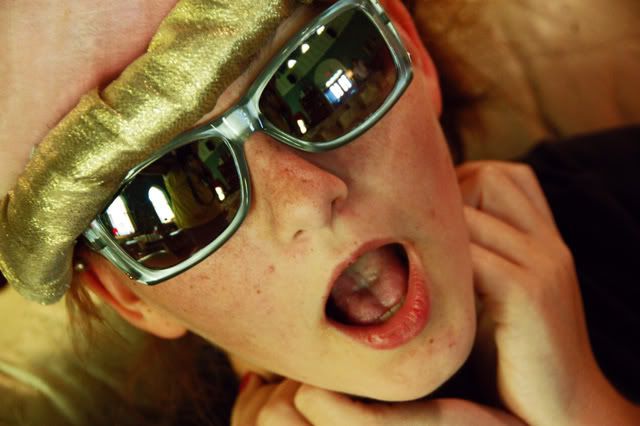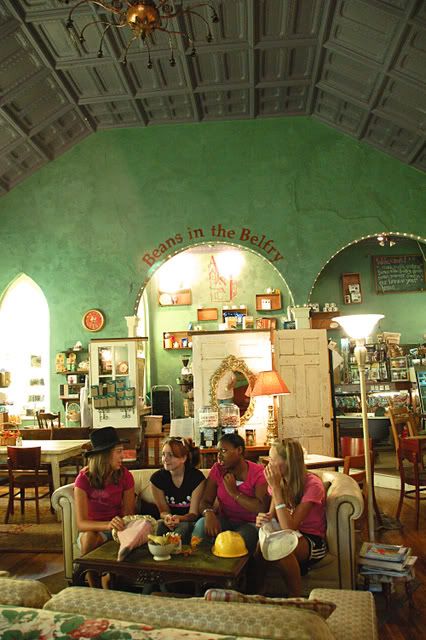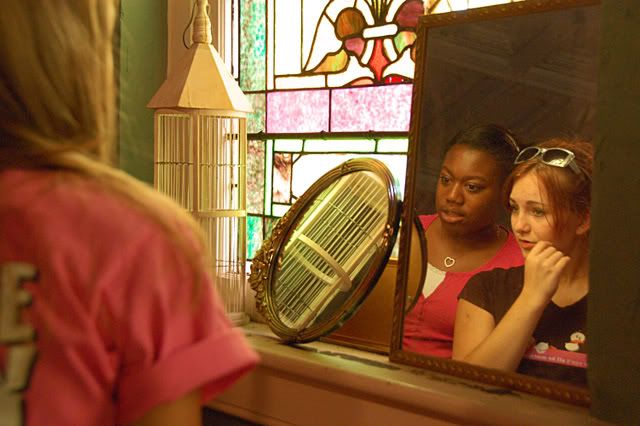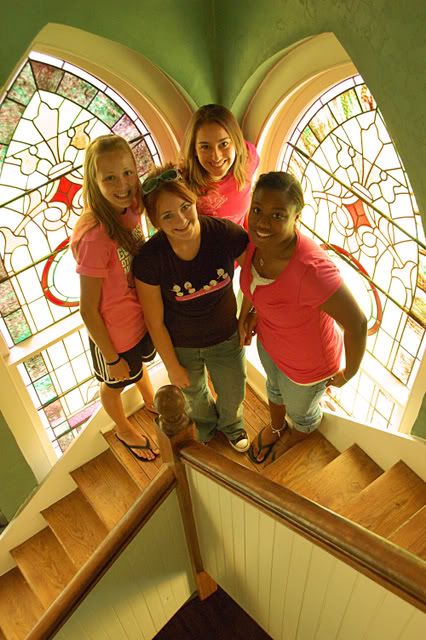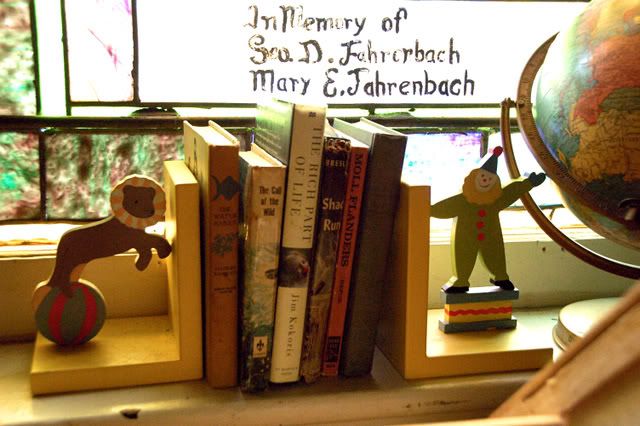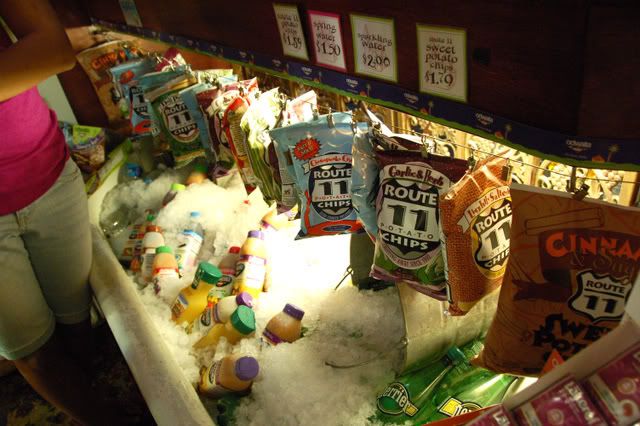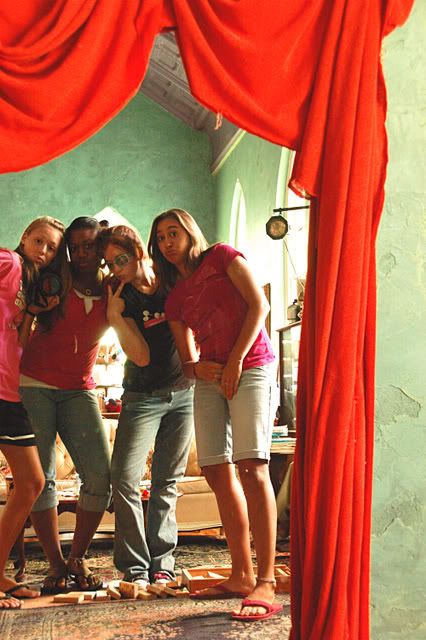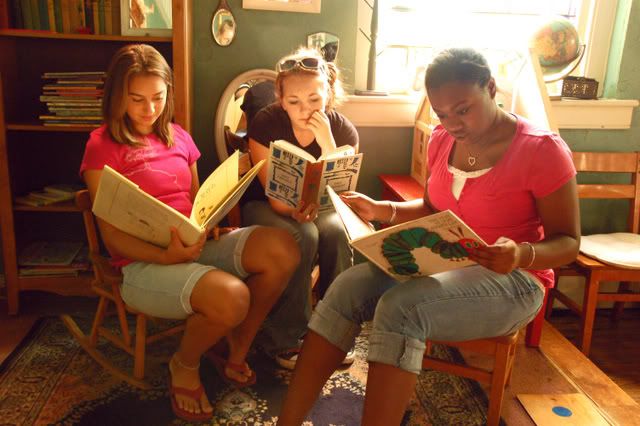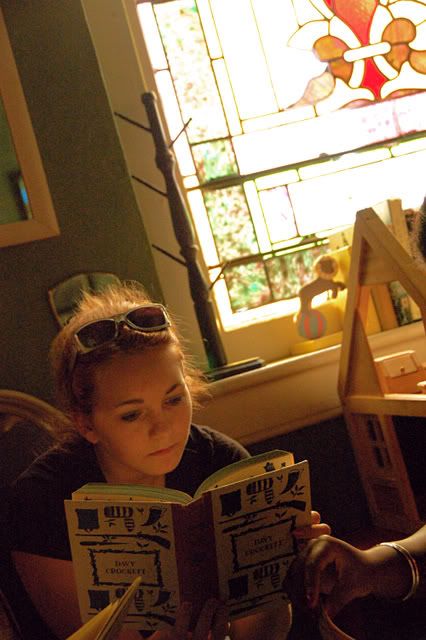 We feasted on crab stuffed soft pretzels, spinach artichoke dip and chips, Roma Panini's, and spinach quiche along with frappuccinos, iced tea, and smoothies while Rachel opened her gifts.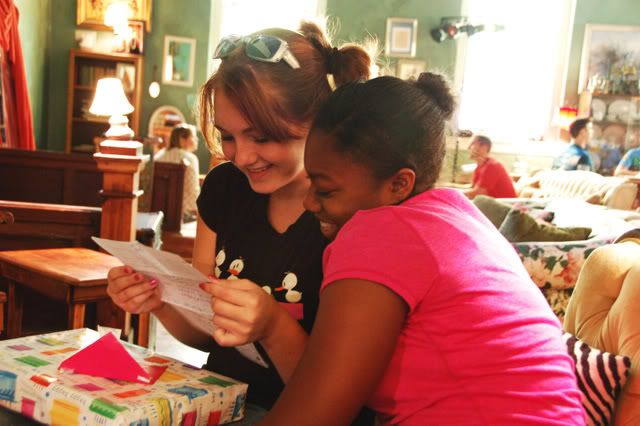 Next we headed out of town, over the Potomac River, past Harper's Ferry to Rachel's house in West Virginia to finish our visit.
But first we stopped at a very steep street we'd seen earlier. As I said, Brunswick is built into the side of a mountain so most of the streets are pretty steep, but this one was crazy. The picture doesn't convey how steep it truly was. The girls said it was actually hard to climb.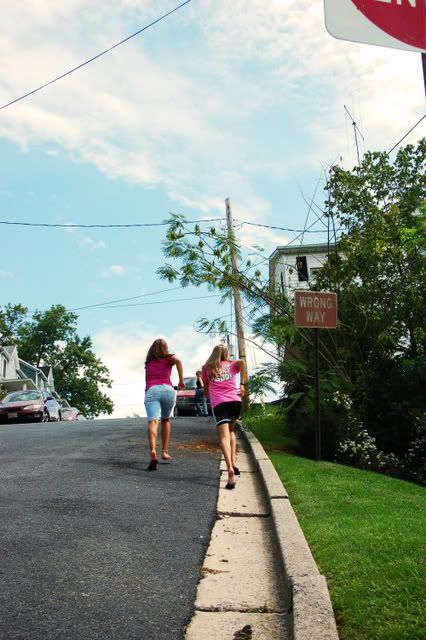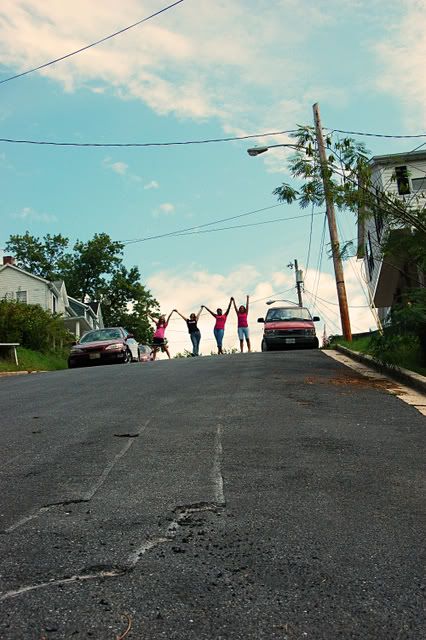 Rachel dear, we loved being with you today! We were so glad you were surprised. We miss you terribly, but are so glad you're just over the river and through the.....mountains. :)
Happy Birthday!!
: photo credits - Janelle and Jean :