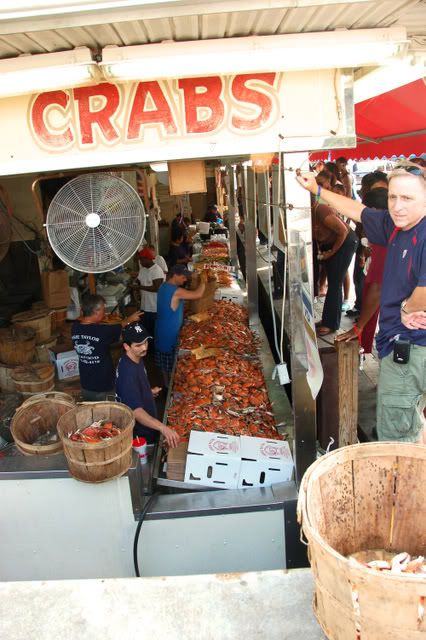 Have any of you ever been to Jessie Taylor's Seafood at the Wharf on Maine Ave? Our family along with Lauren, Dre, Becca, and Rachel stopped there on Saturday afternoon before the 7:00 Nats game and picked up a bushel of steamed crabs for the best tailgate meal ever!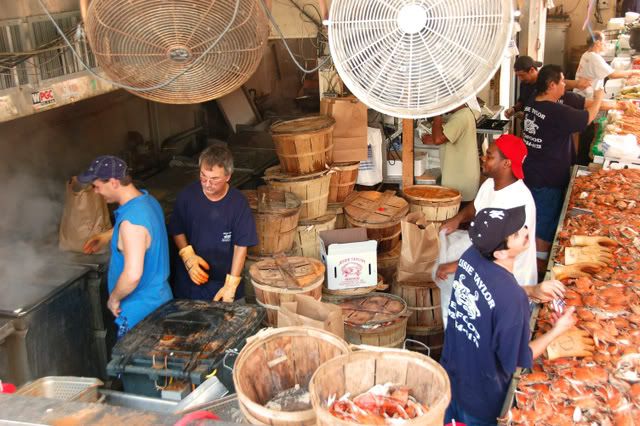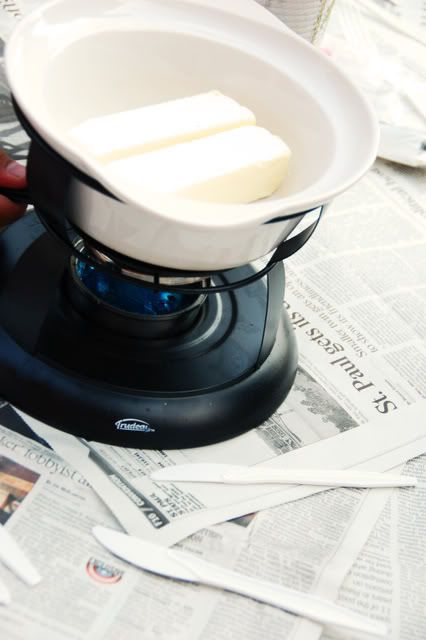 Two and a half hours of eating crabs with fellow fans on a perfect summer evening. Sweet! This WILL become a new tradition. Join us next year if you'd like.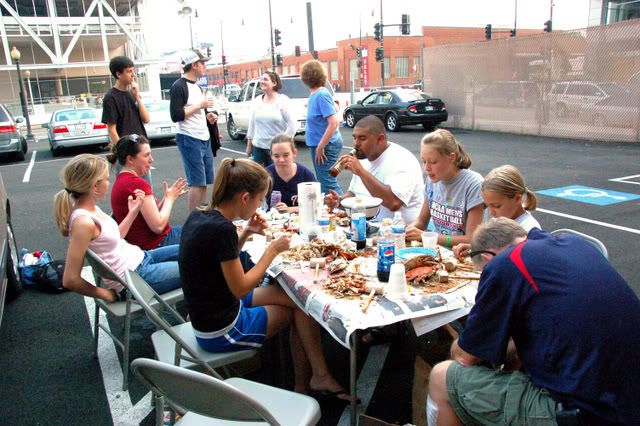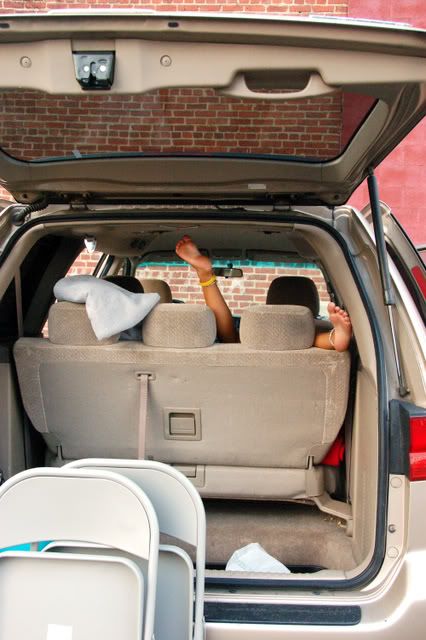 Almost game time and it's time to start packing things up. Everyone is pretty much satiated with crabs - except Elise - and Dre. They decide to see who has eaten the most crabs.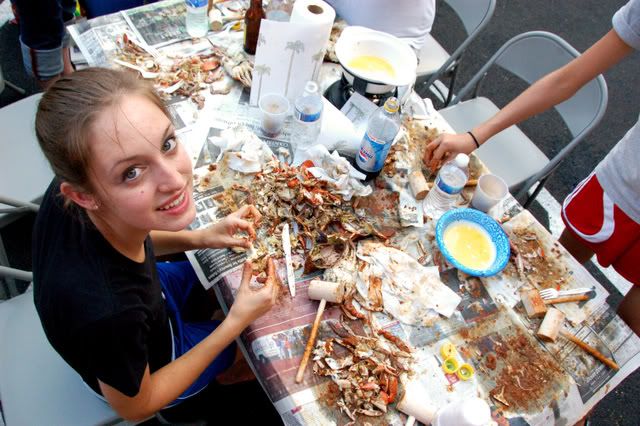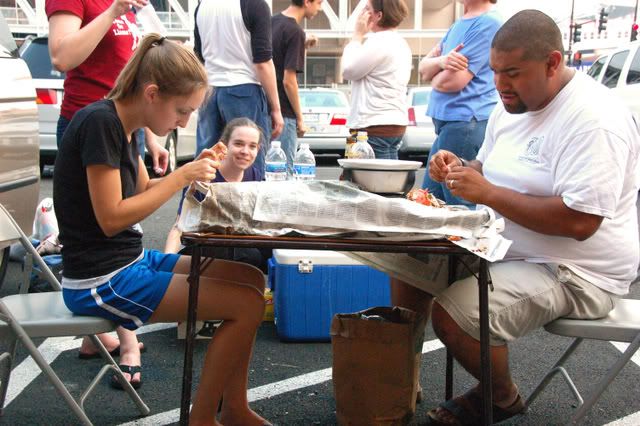 Elise won. Admit it, Dre. She's got you beat.
: photo credits Elise, Janelle, and Jean :