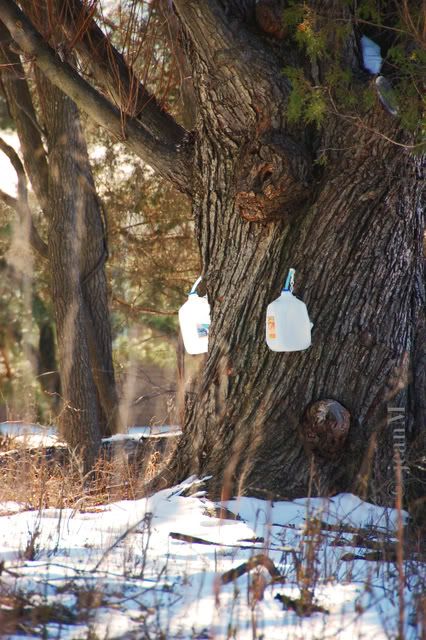 I got to go to the Dustin's this morning and watch them begin cooking the sap from the 40 or so Silver Maple trees on their property. Liz's parents, Bob and Jean, are here from Minnesota for a few months and have been tapping the trees for the past several weeks.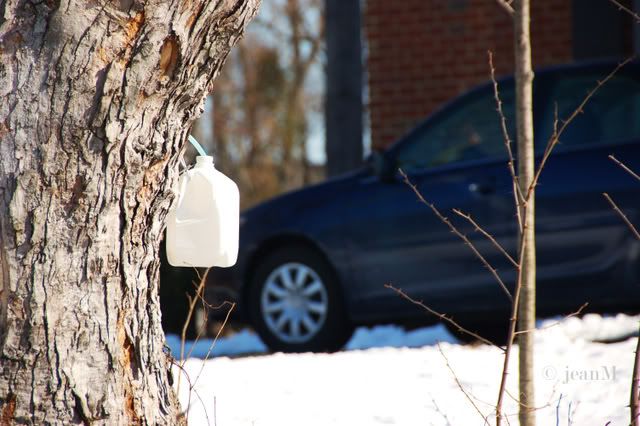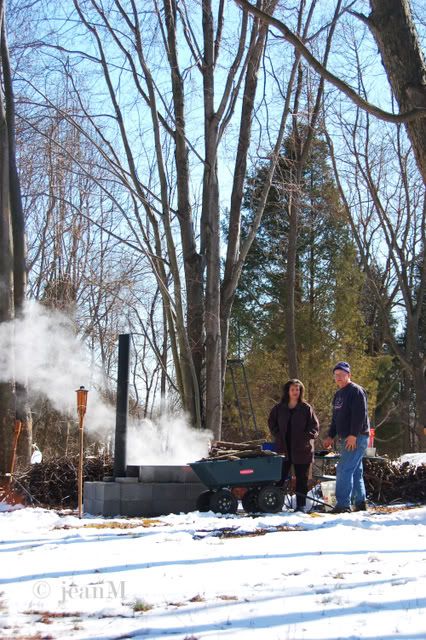 Bob built the fire pit and will keep the fire burning until all the sap is cooked down.
It takes about 10 gallons of sap to produce one quart of syrup. Apparently it's almost double for Silver Maples!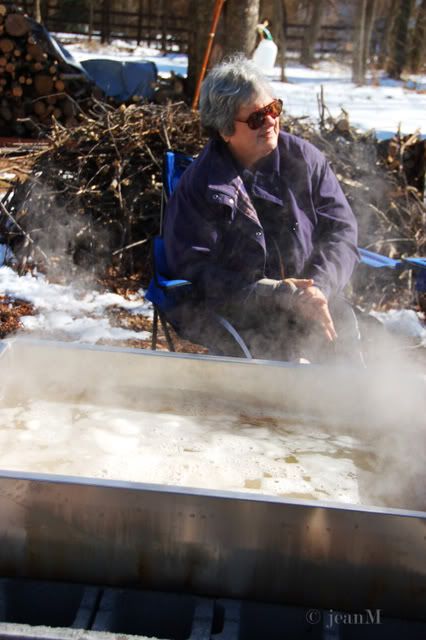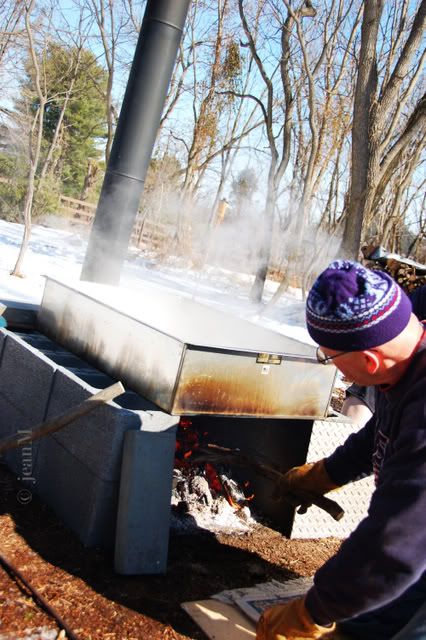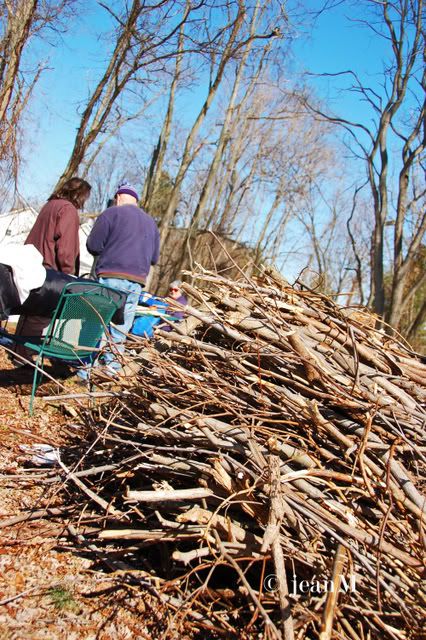 Bob and Jean both cut most of this wood by hand. Hardy folks. :)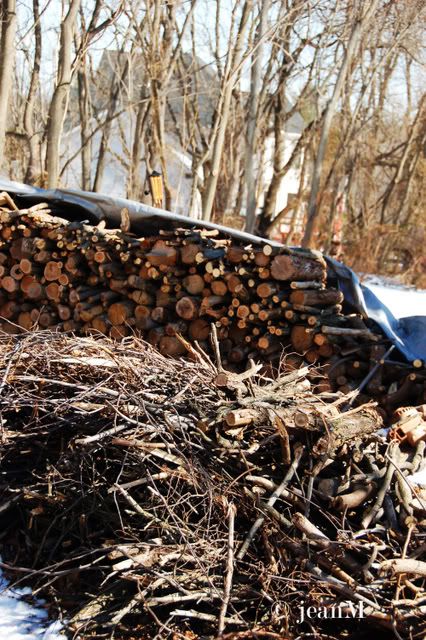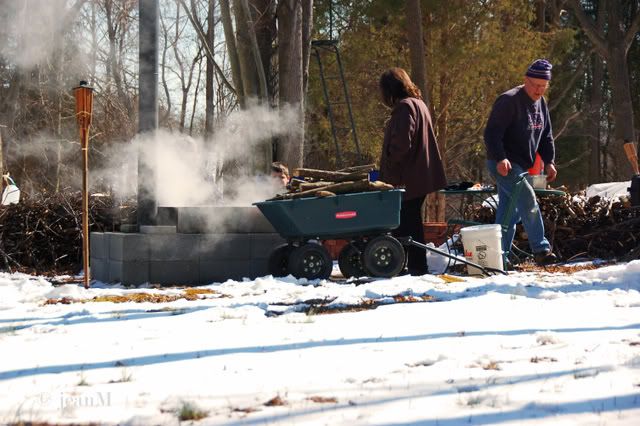 It's quite an operation. Liz, thanks for letting Evelyn and I come over. Can't wait to have a taste. :)